Slow and Steady Wins the Race?
Under-Appreciated Sports: Cross Country
The varsity cross country teams ran in the UIL Region 1 6A Regional Championships in Lubbock on Monday, October 22.
The boys ran seven people: Whit Dennis (15:16.1), Patrick Estes (15:22.5), James Barham (17:20.7), Isaac Stacey (17:34.0), Reid Smith (17:58.7), Aidan Hunter (18:43.8), and Charlie Schwartz (19:57.2). They placed 10th, 12th, 124th, 137th, 150th, 171st, and 181st, respectively, and finished 14 out of 24 complete teams.
At the Regionals meet last year, Whit Dennis placed 10th and ran a 15:13.7 (which got him to the State Meet) as opposed to this year, where he ran three seconds slower and placed the same. He, along with Patrick Estes, have trained extensively since the track season last spring just to compete in this meet. Thanks to that hard work, Dennis and Estes are going to state.
The girls also ran seven people: Rykhr Grissom, Ella Barrett, Brooklyn Mariscal, Anne Schuster, Lauren Hammer, Haleigh Cox, and Bernadette Gonzalez. They placed 20 out of 24 complete teams.
Grissom ran 20:40.02 and placed 104th, Barrett ran 21:24.39 which placed her 142nd, Mariscal placed 119th with a time of 20:54.48, Schuster ran 21:18.29 and placed 139th, Hammer's time was 21:17.22 with 138th place, Cox ran 21:58.88 which put her in 157th place, and Gonzalez placed 154th with a 21:57.01. Every girl ran her best time.
Grissom and Barrett, both sophomores, were the only returning girls' varsity runners and both improved their times and places from last year, beating each of their PRs (personal records) by about fifteen seconds.
Before the meet, the Pantherette reached out to Coach David Daus, who's been coaching for 38 years and has been at Paschal for the past three. "It's the expectation for the girls to be in the top 20 teams and the boys to be in the top fifteen," said Daus when asked about his goals for Regionals. Needless to say, both teams met these expectations.
Although this huge meet just passed and all four teams placed second at district, cross country hasn't received the attention that many of the athletes feel that they deserve.
"No," said Daus. "I don't think we're under-appreciated, but we are maybe sometimes overlooked."
Coach Daus says that winning and losing are different in a sport like this where you don't have to come in first place to win and coming in first doesn't guarantee a win either.
The hope for this season was to increase the number of participants, and right off the bat, that happened. By Daus' numbers, there were roughly fifty people on the first day of practice this season.
This is the end of Daus' third season here at Paschal, and he says that he feels that the team is improving and moving in the right direction. "[It was] evident at district that we're making progress."
In district last year, the cross country teams placed second (varsity boys), third (varsity girls), third (JV girls), and fifth (JV boys). This year, all teams placed second.
"Going into the season, if you had told me that everyone would finish second… I was pleasantly surprised. They worked hard and were competitive. All teams medalling [was] amazing," said Daus.
The first day of summer is also the first day of practice, and this year that fell on June 4th. Since then, the cross country team has trained four and a half months to compete in District. To keep his team motivated, Daus says that looking forward to competitive teams and big meets does the trick.
Many of the athletes also feel that the Pasta Parties that take place the Fridays before meets are motivation enough. займы на карту срочно займ на яндекс деньги онлайн срочнодаем займманимен оформить займ займ ставропольфинансовый займзайм вива
About the Writer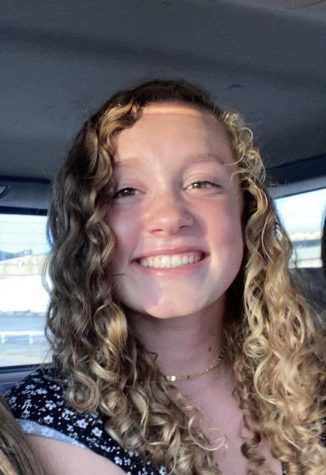 Ella Barrett, Managing Editor
Ella Barrett is a senior and Managing Editor of the paper. This is her third year on the Pantherette staff. She plays soccer and is the captain of the...