Who Wants a Stanley Cup?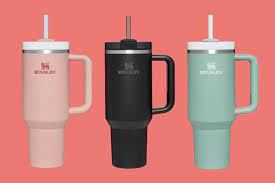 Recently, there's been a surge in the Stanley Cup, not just at Paschal, but everywhere. In the past, there have been multiple water bottles that begin to trend out of nowhere, cost quite a bit, and then fade into the background.
 This started back with the S'well bottle, the first water bottle in memory that introduced the concept of keeping your water cold for a 24-hour period. As the invention took over every classroom, having the S'well was seen as "cool". But as it goes with all trends, the S'well became outdated, and people passed on to other types of bottles that keep water cold. 
Brands competed with each other for a while to see which company could produce the new trending water bottle. Then the craze moved on to the Hydro Flask, which came in much bigger sizes, had more easily accessible lids with straw functions on some designs, and was also rumored to keep water cold for longer. 
When the Hydro Flask rolled in right around the beginning of a new school year, it quickly became the back-to-school bottle of the year. These bottles didn't die out as quickly as S'well did, and are still very ubiquitous on the Paschal campus. Now, students are moving on rapidly to the Stanley cup, especially in the wake of Christmas.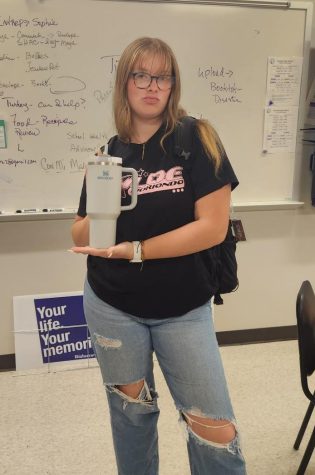 These cups are usually bought in the 40 ounce size, which ranges from $40-$50. They have a little handle on the side as well, which makes them easy to hold onto and lug around, and they also have a straw.
 Tess Jenkins, senior, who now has the Stanley cup, swears by it for a number of reasons. "It fits in the cupholder in my car," she said, also adding that the price for the Stanley seems to make it more valuable than the Hydro Flask. 
Terry Buckner, yearbook, journalism, and newspaper teacher, has owned a Stanley cup for a number of years, and is happy to have been ahead of the trend. "As usual, I am a trendsetter, and I've had my Stanley for at least 7 years," were her words when she was asked about her thoughts. "And it wasn't fifty bucks," she added.
As the years go by and the beloved cups continue to change and shift, leaving us in the wake of trends and remembering the sweet days of the S'well, when this all started, who knows what the next trend will be? How can these water bottles continue to grow and evolve with more convenient features?