Booktok Saves the Day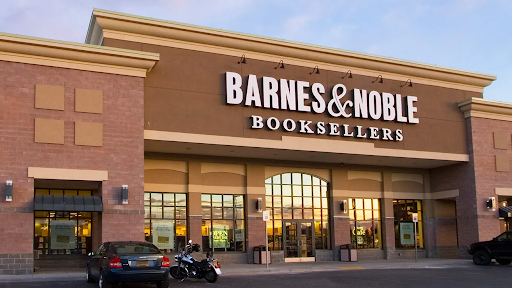 Barnes and Noble is pulling incredible sales right now, but just a few years ago, they were on the verge of bankruptcy due to the intense competition with Amazon. The complete turnaround of the company is largely due to the rise of "Booktok", a subculture on TikTok that focuses on reading and reviewing books, but Barnes and Noble has done little to acknowledge this. Booktok has created a big push to buy books "ethically" rather than from Amazon, which gives little support to authors, but is Barnes and Noble really the most ethical option compared to Amazon?
   During the pandemic, many people found themselves falling back in love with reading and around the same time, Booktok began to flourish. It proved its influence as books, such as Song of Achilles by Madeline Miller, climbed to the top of the New York Times bestseller list despite being released over 10 years prior. 
   Popular Booktoker Faye (@literarylesbian) was there to witness the events. "Before booktok, we saw barnes and nobles stores closing down left and right as amazon and ebooks took the forefront, and their company was widely predicted to enter bankruptcy," they said. "Then suddenly Booktok comes around and their sales boomerang back in unprecedented numbers." Faye has spoken on their tiktok account about Barnes and Noble's lack of acknowledgement of the Booktokers that saved them from bankruptcy. "I think it's obvious that booktok saved their company, whether or not they acknowledge this."
   Is avoiding Amazon by buying from Barnes and Noble just as effective as buying from indie bookstores? According to Faye, the issue of shopping ethically is complicated. "I believe that there is no right or wrong way to be 100% ethical as a consumer," they said. The publishing industry has changed so much in recent years but in Faye's opinion, "Barnes and Noble is certainly less exploitative and damaging to the industry in comparison to Amazon."
   While Amazon may not be the "best" option, according to some, they still do a lot for both the publishing industry and authors. "Amazon has allowed so many authors to publish their work independently on a larger scale, specifically marginalized authors," 
   Amazon is a popular platform choice for independent authors to publish their books, as they have their own printing facility, Kindle Direct Publishing. KDP subtracts printing costs from authors royalties, allowing them to print their books on demand and not have to carry any inventory. 
   Anyone can publish on Amazon, and this puts indie books into the hands of readers, with the added bonus of fast shipping. "Before Amazon…, independent authors were never able to hold a candle to traditional publishing, yet now we see them being able to hold their own." 
   But even though Amazon is helping shine the spotlight on indie authors, the company still has many issues. In fact, the Wikipedia page describing the company's history of controversy displays a warning, stating that the article "may be too long to read." This is why many readers have turned away from Amazon, in favor of shopping at Barnes and Noble.
   The public support of Barnes and Noble is an unexpected twist of events, as years ago, they were the "villain" in the publishing industry, supposedly taking away business from Independent bookstores. But many articles online claim that they have turned around into the position of "hero." Does Barnes and Noble deserve this title? Faye says that they are "hesitant to call any big corporation a hero in any story"