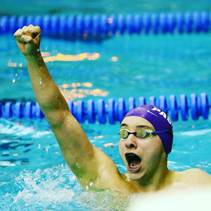 Ella Barrett, Managing Editor
December 14, 2020 • No Comments
Last Thursday evening, December 10, Paschal swimmer Grant Chapa broke two records. The Paschal swim and diving team practices and competes at Wilkerson Greines Activity Center. The natatorium there has a wall of records,...
In first place is the A&M Walking Tour. This tour was amazing. I was able to see the campus how it would be if I were to attend the university and got a good idea of how people interact with each other.
We reached out to Coach Brittany Rose, the girls junior varsity soccer coach, and Damaris Deschaine, the girls varsity captain, to get their reactions. "Equal conditions should be the standard practice and non-disputable."
Today, November 3, 2020, is Election Day.  This is the 59th presidential election in the history of our country and it is a race between...

Loading ...
College Talk
I went to UT Austin to tour and it was really cool. We walked around the campus but they wouldn't let us go inside the buildings. My favorite part of the tour was seeing the Turtle Pond in the middle of campus.
I went to Texas A&M and I loved it! The community there is so cool; I got to learn about all of the traditions. I toured the residence halls and I even looked in on a lecture.