Rest in Peace Queen Elizabeth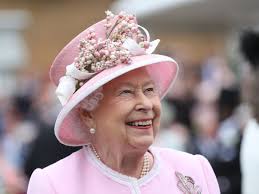 London bridge has fallen.
On September 7th, at 4:30 pm GMT, it was announced that after a 7 decade long reign, Queen Elizabeth II passed away. This news wasn't only a tragedy for England, but to the world as a whole. Paschal students and teachers alike were completely shocked by the announcement that came to light during their 7th period classes and were instantly captivated by their phones, scrambling to check various news outlets and social media platforms to see if it was true.
Many Paschal students, like most Americans,were astonished by the news.  The phrase "SHE'S DEAD" instantly began to trend on Twitter.  Paschal Senior Claire Kyzar said, " I didn't think she could die… I'm still just like, wow…she's done good she's done bad so I don't know how I feel, over all I'm just shocked."
But what has students so intrigued with the news of the late Monarch? Whether because its the end of a era or because after all that's happened in the world recently, this is just another once in a lifetime event we can add to our list of having lived through, students couldn't seem to stop talking about the late Queen.
According to Vanessa Pacheco, a history major at UTA,  " I think the reason it had such a large emotional impact [is] because we as Americans don't have another person that we can see as withstanding as her. Our democracy/ government is so fluctuating, so the fact that we witnessed the passing of someone who has been so iconic through history is a devastating blow."
However, for some teens, the Queens' passing is similar to when the internet announced the death of Grumpy Cat, Vine and Club Penguin, heartbreaking not in a typical sad way, but in an end of an era type of way, due to how large of an internet presence talk of the Queen's immortality/ potential death had.
Junior Lexi Nadar said, " American teens care a lot because she's kind of been one big meme and… there's been a lot of joking about her dying, so everyone's just obsessed with it."
For whatever reason students are so captivated by Queen Elizabeth's  death, the public outside of Great Britian is trying to decide how she will be  honored and remembered. Some will stand with the UK  and remember her as a stedfast leader and others will insist that the world not forget the hurt and harm that was caused under her rule throughout the past 7 decades. https://www.npr.org/2022/09/12/1122238140/queen-elizabeth-ii-death-commonwealth-countries-colonial-history
Perhaps Pacheco says it best when she reminds us that, "[Queen Elizabeth] was doing so much as a woman in a man's world during her first years on the throne; a woman no one believed in or even respected sometimes, yet still knew what her duty was to her people."