With the end of the North American leg of Taylor Swift's The Eras Tour, you may have thought you've finally escaped the madness of Instagram posts and glittery outfits. However, Swift has just announced a professionally recorded version of the concert. Much like her 2018 Netflix film, Taylor Swift: Reputation Stadium Tour, filmed at the AT&T stadium, viewers and fans alike will get an up-close look at what UPROXX has called "the most impressive stadium show ever conceived."
While concert tickets sold for hundreds of dollars, movie tickets sell for a cheeky $19.89, Swift's birth year. That means that those who could not attend the Eras Tour now have an accessible way to participate in the celebration of all ten eras.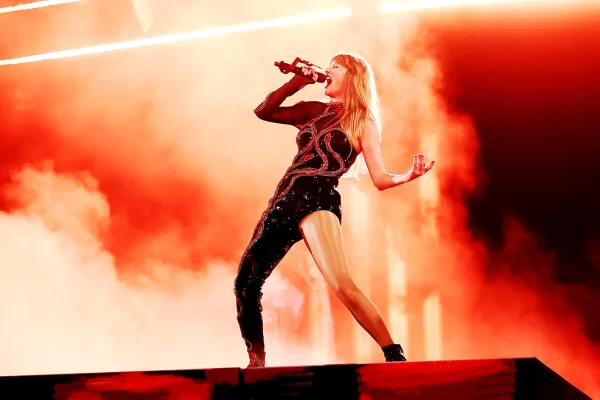 Through the enormous success of Barbie this summer, we've seen that blondes have no issue controlling the box office. With Swift's tour continuing around the world, the re-release of 1989 (Taylor's Version), her highest-selling album to date, and now her upcoming movie theater victory lap, October could likely be the highest-grossing month in her almost 20-year career thus far.
Given the record-breaking demand for a chance to see Swift's tour, movie ticket sellers are bracing for the storm of fans eager to buy seats. The AMC theater has increased its website server capacity by five times in preparation for the traffic. The show will be a staggering 2 hours and 45 minutes. The Eras Tour movie comes to theaters on October 13th. Considering the anticipated success of the Eras Tour movie, it is safe to say Taylor Swift's spotlight is not fading anytime soon.