Are there too many video games this year?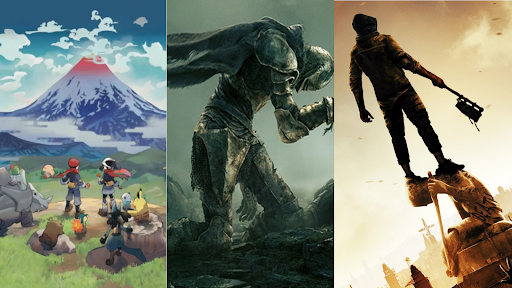 2022 is already proving to be a very lucrative year for video games, that much is true. But with the massive amount of announcements, and games that have been released so far, it's making me wonder: are there too many games coming out this year?
Let's do a recap of some of the major games that have been released so far in 2022: going by release date, we have Rainbow 6: Extraction, Pokemon Legends: Arceus, Life is Strange Remastered Collection, Sifu, Dying Light 2: Stay Human, Total War: Warhammer III, Horizon Forbidden West, Grid Legends, Elden Ring, Shadow Warrior 3, and Elex II. That is eleven games that have only come out within the last two months of this year.
There's also a multitude of games that have yet to come out this year as well. These include, but are most definitely not limited to, Ghostwire: Tokyo, The King of Fighters XV, LEGO Star Wars: The Skywalker Saga, WWE 2K22, Saints Row (2022), Starfield, Forespoken, Kirby and the Forgotten Land, Gran Turismo 7, S.T.A.L.K.E.R. 2: Heart of Chernobyl, The Legend of Zelda: Breath of the Wild 2, God of War: Ragnorök, Dead Space (2022), Xenoblade Chronicles 3, Call of Duty: Modern Warfare 2 (2022), Stray, Splatoon 3, Bayonetta 3, Sonic Frontiers, Mario + Rabbids: Sparks of Hope, Suicide Squad: Kill the Justice League, The Outlast Trials, Mario Strikers: Battle League, and Evil Dead: The Game.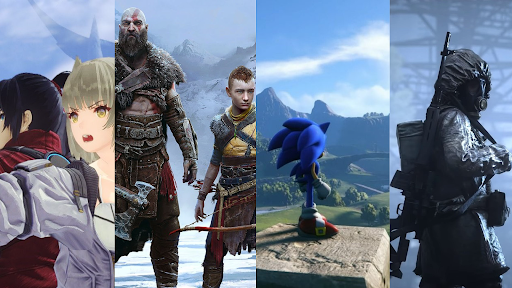 Pokemon has also just announced Pokemon Scarlet and Pokemon Violet, and revealed the new starters for the ninth generation of Pokemon, and there also have been reports of Microsoft talking with Bethesda on making a sequel to Fallout: New Vegas. As well as this, Valve also recently released their new portable console, the Steam Deck, and a free game called Aperture Desk Job, a spinoff of Valve's own Portal franchise. That's possibly over 1000 hours of content, given how long all these games will be separately. And that's not even counting the endless number of indie titles out there being pumped out practically every day.
Now, while I, among others, are excited for many of these games this year and not to mention that these games are all subject to delay if necessary, it has been incredibly overwhelming with the massive amount of games that have been set to release this year. Much of the amount of games that have come out or are set to come out were originally set to either be released in 2020 or 2021, but thanks to COVID, developers haven't been able to do much of anything for those years, and have pushed many of these games back as a result.
Still, the amount of games now being released is now drastically increasing some gamers' backlogs. For those who don't know, gamers tend to keep a backlog of games that they intend to get/play. I have one, some of you probably have one, it's pretty common to have a backlog for games, movies, TV shows, books, basically anything revolving entertainment. And if my backlog wasn't big enough, now this year is making it practically impossible for me to get to all of them. It is overwhelming the amount of games there are this year to say the least.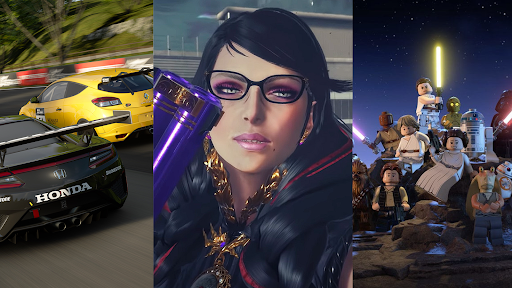 With all this in mind, I think that games are definitely in abundance this year, and it's shaping to be one of the best years gaming has ever had. I just think that there's so much now that it's become increasingly hard to really keep up with the constant influx. I actually remember a time when some gamers thought that there weren't enough games that came out in a year, but now it looks like there's too much. Games are, in my opinion, a type of art form, and I understand that the developers and publishers really wanted to get these games out, especially with what the pandemic had done to all industries in general. But I think that right now they all just need to chill. Give us room to breathe so we can take all these games in. Because otherwise, we might just not get to any of them at all.
Your donation will support the student journalists of Paschal High School - TX. Your contribution will allow us to purchase equipment and cover our annual website hosting costs.