Call of Duty: Vanguard Proves that the Franchise Needs to Take a Year
Call of Duty is undoubtedly one of the most successful and iconic franchises in all of gaming, but in recent years has gone under massive franchise fatigue, which is only made worse by the fact that it's an annual release franchise. True, we've had some solid ones like the Modern Warfare reboot and (to a lesser extent) Black Ops: Cold War, but the formula for CoD seems to have finally reared its ugly head with how uninspired Vanguard feels.
Ever since the second Call of Duty ever, the franchise has received an installment every year since 2004. The franchise's golden period was definitely 2007-2012, with games such as World at War, Modern Warfare 2, and Black Ops I and II being considered some of the greatest video games of all time, but ever since the release of Ghosts back in 2013, the franchise has been in this constant state of mediocrity.
Some very uninspired games such as Black Ops III and 4, WWII, and Advanced Warfare have to this day been mocked for just how mediocre or terrible they are. And it seems we've finally reached what is quite possibly the most mediocre installment of the franchise.
Unlike most installments, Vanguard didn't really have a super massive marketing campaign to promote the fact that "it's the new Call of Duty" and it's pretty obvious as to why. For the first time in six years, Call of Duty, Halo, and Battlefield are all getting installments for their respective franchises in the same year, the last time being in 2015 with Call of Duty: Black Ops III, Halo 5: Guardians, and Battlefield Hardline (very underwhelming, I know). This year, Vanguard wasn't pushed as hard as a Call of Duty game normally would be because later this year Battlefield 2042 and Halo Infinite, two games that have generated far more hype than Vanguard, will be released.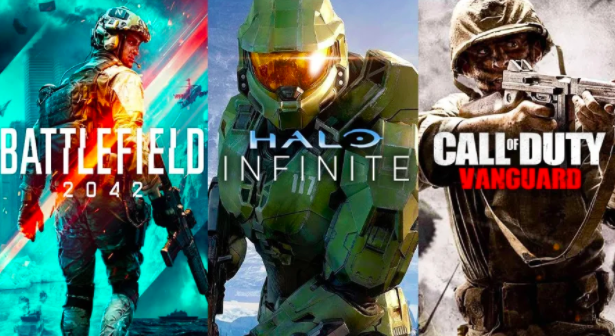 Now that CoD: Vanguard is officially out, critics and fans have been aiming heavy criticism towards it for its lack of content outside of the multiplayer, with very lackluster campaign that can be best described as a bunch of Naruto filler episodes, and the Zombies mode, which has been described as either "the worst" or "the most barron" Zombies mode out of any Call of Duty game. The only thing that the game really has is it's multiplayer, and even then most of the maps just feel like retreads of past CoDs with a World War 2 theme.
I personally think the main thing Activision should take away from this is that Call of Duty is now suffering from serious franchise fatigue. I understand that the franchise is their biggest cash cow, but I feel that if keeping it an annual release comes at the expense of the quality of the games, then maybe they should take at least one year without a new CoD. Because it's quite obvious that more people care about Battlefield 2042 and Halo Infinite than Call of Duty: Vanguard.
Your donation will support the student journalists of Paschal High School - TX. Your contribution will allow us to purchase equipment and cover our annual website hosting costs.