Record-breaking heat is becoming the new norm in Texas, an analysis of temperature data by The Texas Tribune shows, "as climate change steadily warms the planet and shifts the range of typical temperatures higher." 
News like this hovers over us daily and as the current generation what will we do to preserve our planet for generations yet to come? Texas weather has inconvenienced everybody and has put people in active harm this whole summer. It might seem as if these weather patterns are out of your control but that is not the case at all.
Charlotte Patty, a junior at Paschal, in the past, has implemented her own environmental concerns on online programs and is now teacher recommended to run the Recycling Club. These are her goals to help Paschal find a way to contribute to a cooler and cleaner environment: 
The main focus of the Recycling Club
"Recycling paper is the easiest way to fight back this global crisis," says Patty. "When recyclables are landfilled, they decompose anaerobically. This creates the greenhouse gas methane, which is even more potent than carbon dioxide."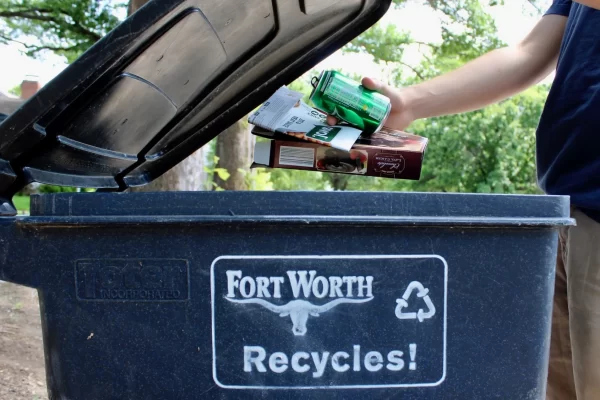 "If we recycle our waste at Paschal, then we can decrease these emissions! It's so easy and can make such a big impact."
How greenhouse gasses affect the planet 
According to the United Nations website, "As greenhouse gas emissions blanket the Earth, they trap the sun's heat. This leads to global warming and climate change. The world is now warming faster than at any point in recorded history. Warmer temperatures over time are changing weather patterns and disrupting the usual balance of nature. This poses many risks to human beings and all other forms of life on Earth."
This daily occurrence is something that flies over our heads but with the influence of the Recycling Club, we can all become aware of the power we hold against this crisis.
When/where does the Recycling Club meet?
The Recycling Club does not have a meeting place or time yet, but students who are interested can talk to Mrs. Anderson.
"The Recycling Club will be back and better than last year." – Patty