Last Thursday the Paschal Panthers football squad took on Arlington Heights in a scrimmage. The football rivalry was renewed last year in a scrimmage to start the season off. Although they didn't keep score there were some standout players in this year's scrimmage for the Panthers. Randy Clark (12) caught a touchdown pass and Joshua Wedemeyer (10) had a field goal for the Panthers. Many Pa
schal students thought the Panthers played very well and kept up with a very good Arlington Heights team.
The Panthers will also have to take on many new challenges this season. Their quarterback from last year, Will Henry, graduated; same with star running back Chris Gee who is now playing Division I football at Colgate. The Panthers also lost a key offensive lineman. The Panthers will have to overcome these challenges with a younger varsity core this year. To fill the quarterback spot sophomore Jashaun Thomas takes on the challenge. The Panthers' defense lost some key pieces as well but is supposed to be a strong core this season.
The Paschal Panthers opened up their season against the Irving Tigers. Game time was at 7 p.m. Thursday, August 24 at FWISD Clark Stadium. The Panthers won by a commanding score of 38-6 with many impressive plays by the defense and offense in Thursday's game. The Tigers were looking for revenge this year with a fresh coaching staff but they could not succeed. The Panthers looked very good in their first game of the season and will take on Nimitz next week September 1.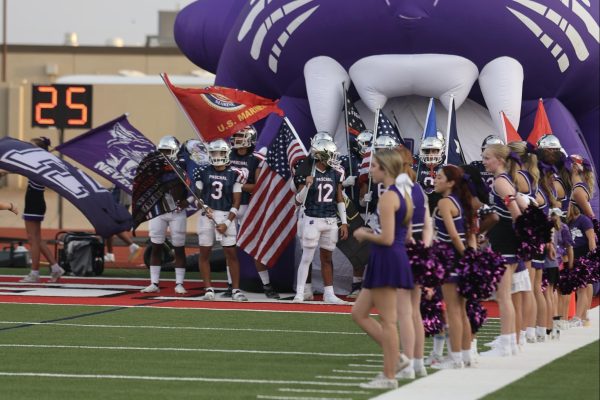 The Panthers have the same schedule as last year, but their home/away status has changed. Games that were played away last year are played at home this year and vice versa. The home games consist of Irving, Dallas Kimball, Boswell, Crowley, and LD Bell. The away games consist of Irving Nimitz, Trinity (Euless), Chisholm Trail, and Weatherford. The Panthers also play North Crowley at a neutral site this year. Last year the Panthers started the season off 3-0 with wins against Irving, Irving Nimitz, and Dallas Kimball in a very close competitive game. Unfortunately, the Panthers would drop the rest of the games after the promising start.