Why is Qatar hosting the World Cup so controversial?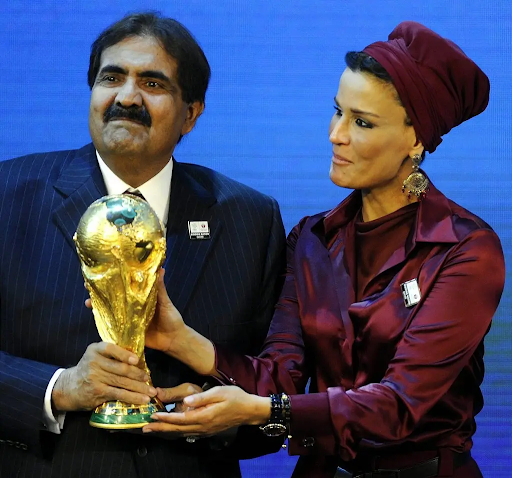 Overview 
   In 2010, FIFA officials nominated Qatar to host this year's World Cup instead of selecting competing bids, the United States, Australia, South Korea, and Japan. The choice sparked controversy over the logistics of Qatar's limited infrastructure; unwinding bribery allegations among FIFA officials that voted for Qatar; and worries about the country's ability to adhere to inclusivity claims given its history with human rights abuses. 
   Defenders of Qatar say the 2022 tournament is the perfect opportunity to bring the World Cup to the Middle East for the first time ever. Muslim culture is being positively exposed to Western viewers and the spotlight has pushed for better conditions like the Workers' Welfare Standards introduced in 2014. 
 But as the World Cup progresses through the knockout rounds, there are some crucial issues to keep in mind…
Workers' rights 
   Qatar has been regarded as geographically unfit for hosting the World Cup. The countries size, climate, undeveloped infrastructure and predominantly migrant workforce,  have all exacerbated issues of worker exploitation.
   Qatar is the smallest nation to host the World Cup at 4,471 square miles and experiences long dry seasons, with temperatures reaching 110° F. Majority of the country is barren sandy plain terrain.
   And after winning the World Cup bid in 2010, over $300 billion has been spent on rushed infrastructure projects that have led to the widespread reported deaths of migrant workers. The Guardian investigated working conditions and found that more than 6,500 migrant workers from five south Asian countries had died in Qatar since 2010 from various work-induced causes. 
   The Qatar government continues to counter allegations claiming that only three people have died as a direct result of work on World Cup construction sites. Some other 37 deaths have been acknowledged but are said to be non-work related. 
   Ex-FIFA President, Sepp Blatter, recently criticized Qatar's selection as a mistake. Blatter told Swiss newspaper group Tamedia, "It's a country that's too small,"Football and the World Cup are too big for that." "It was a bad choice. And I was responsible for that as president at the time".
Human Rights Violations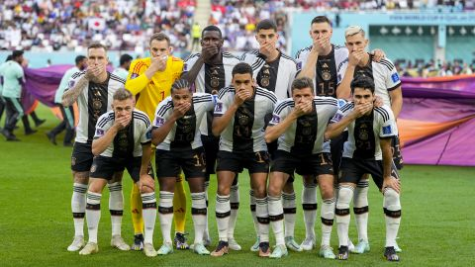 Aside from the uproar over migrant rights, the conservative gulf state's ban of homosexual  relationships and premarital sex has posed questions about the safety of visitors. 
   Qatar has pushed a confusing rhetoric concerning the tolerance of  homosexual expression. Leading up to the tournament the Qatari embassy declared, "Everybody will be welcome in Qatar for the World Cup", despite homosexuality being effectively criminalized. 
   Associated Press reported that FIFA chief social responsibility and education officer Joyce Cook assured  "rainbow flags, T-shirts will all be welcome in the stadium- that's a given. They(Qatar's organizers) understand very well that is our stance." However, these comments have been conflated with conflicting stances from other Qatari officials. 
   Khalid Salman, former footballer and current Qatari ambassador for the World Cup, described homosexuality as "damage in the mind" when questioned by German broadcaster ZDF. Salman insisted that visitors of the World Cup must accept the rules in Qatar. 
  In another interview with the Associated Press, senior leader in security oversight, General Abdulaziz Abdullah Al Ansari claimed, "If he (a fan) raised the rainbow flag and I took it from him, it's not because I really want to, really, take it, to really insult him, but to protect him". He continued, "Watch the game. That's good. But don't really come in and insult the whole society because of this."
    Al Ansari's anti-demonstration policy has been enacted, affecting even those carrying non-affiliated paraphernalia resembling LGBTQ rainbows. Videos have circulated of Brazilian journalist, Victor Pereira, being interrogated by Qatari security due to his colorful flag of Brazil's northeastern Pernambuco state. Pereira claims the police mistook his regional flag for the LGBTQ pride flag and temporarily took his phone, ordering him to delete the video of the altercation.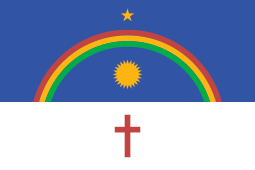 Allegations of bribery 
    Over the past ten years, the authenticity of Qatar's selection has been diminished due to various accusations of corruption and bribery
In November 2010 Sarkozy, France's president, hosted Michel Platini and the emir of Qatar.

Platini switched his vote to Qatar around this time.

He denies that the two events were connected. The Emir's government later bought Paris Saint-Germain, France's most popular Ligue 1 football team. France has benefited from commercial  relations with Qatar ever since.
The 2014 Garcia report by independent investigator Michael J. Garcia revealed that Sandro Rosell, former FC Barcelona president who had connections with Qatar, made a payment of €1.45m ($3 million) to the bank account of Ricardo Teixeira, former FIFA executive, then 10-year‑old daughter. 
In 2019, Michel Platini, former president of European football body UEFA and vice president of FIFA, was arrested during an investigation into a $2 million payment connected to attempts to make Qatar the next World Cup host.
In 2019 there were allegations Fifa had been included in a $400m rights deal with Al Jazeera, Qatar's state news station, offered just 21 days before the bid decision, with an additional $100m if Qatar succeeded in getting the bid.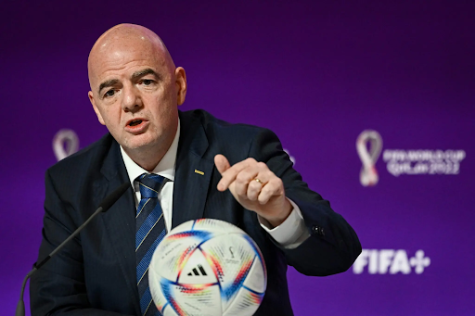 Gianni Infantino, the current FIFA president, was being investigated by the Swiss authorities over "indications of criminal conduct" although this process seems to have stopped as he lives in Qatar now.