Feminist make the case for feminine products Paschal and Fort Worth benefit
If you have visited the women's restroom since the beginning of school, you may have noticed a new addition installed on the wall. Pad dispensers have begun to be placed in the most highly trafficked girls' bathrooms. Students will now have access to free pads; but thanks to who?
These changes come after Paschal students advocated for the district to provide free tampons and pads to students in high school. Fort Worth ISD made the decision to allot $60,000 for the maintenance of these dispensers, joining Dallas ISD as one of the first school districts in Texas to provide menstrual products in secondary schools.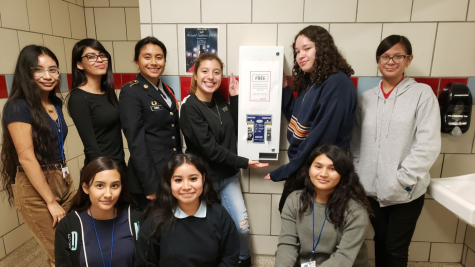 This all started last spring when Paschal Feminist club decided to host a drive to fundraise period products to benefit Tarrant County Women's Center. The club realized that FWISD's student body, which is majority-minority, and many times low-income also faces financial burdens due to the cost of menstrual products.   
Another central concern was the insufficient budget supplied to campus nurses for pads. After interviewing and emailing several nurses to clarify the issue, many indicated that they have paid out of pocket to maintain the supply of pads distributed to students in the nurse's office. 
Quotes recorded from FWISD nurses include,  "I have a general budget that is supposed to cover everything, including feminine products. It is not nearly enough to provide for those needs." And "I probably hand out about 8 pads per day."
Former Dallas ISD School Board member Karla Garcia and Assistant Superintendent David Bates shared advice on how to encourage the FWISD administration to approve of the proposal. Bates also shared crucial information about the high usage of pad dispensers during the 1-year pilot in Dallas.
Co-president, Olivia Castillo (class of '22) and  Junior, Maya Perez decided to present this data to the school board in late February. Fortunately, feedback from the board members was overwhelmingly positive and within two months the board approved the purchase of 200 dispensers. 
In the follow-up meeting, District 6 representative Anne Darr commended the push for period products. "They came to the board, they made their case, they were eloquent, they were prepared, they were well researched, and I appreciate that they shared their leadership in that way." She went on to state," We need to be listening to the students, our students have something to say."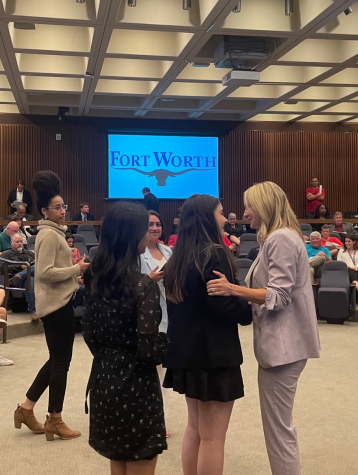 The news of FWISD's policy reached downtown city hall, inspiring mayor Mattie Parker and Councilwoman Beck to sponsor a similar bill affecting all public facilities.
Last June the city council unanimously passed the proposal to stock bathrooms within city buildings with freely accessible period products.
Elizabeth Beck told the Star-Telegram that after reading about FWISD's decision, she got inspired to continue the progress. "I was really proud of these two young women and decided to carry that to the city". Mayor Mattie Parker expressed her support for the proposal at the council meeting and to the Star-Telegram. 
Your donation will support the student journalists of Paschal High School - TX. Your contribution will allow us to purchase equipment and cover our annual website hosting costs.
About the Contributor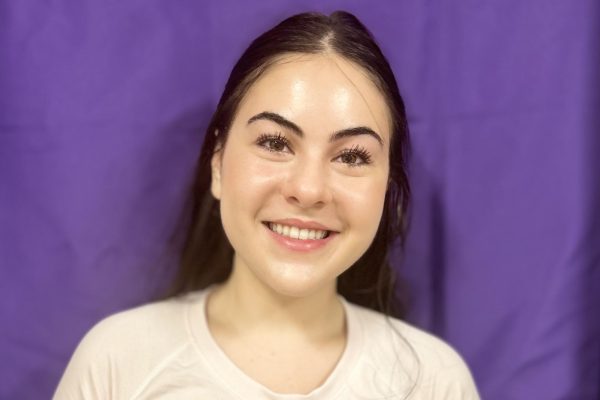 Maya Perez, Editor
Maya Perez (12) is a co-editor and reporter for the Pantherette. This is her second year on newspaper staff, and she hopes to write more current event content. Besides newspaper writing, she spends her time leading Paschal JSA and Feminist Club.