Several New Positions are Promised to Paschal High School to Relieve Overcrowding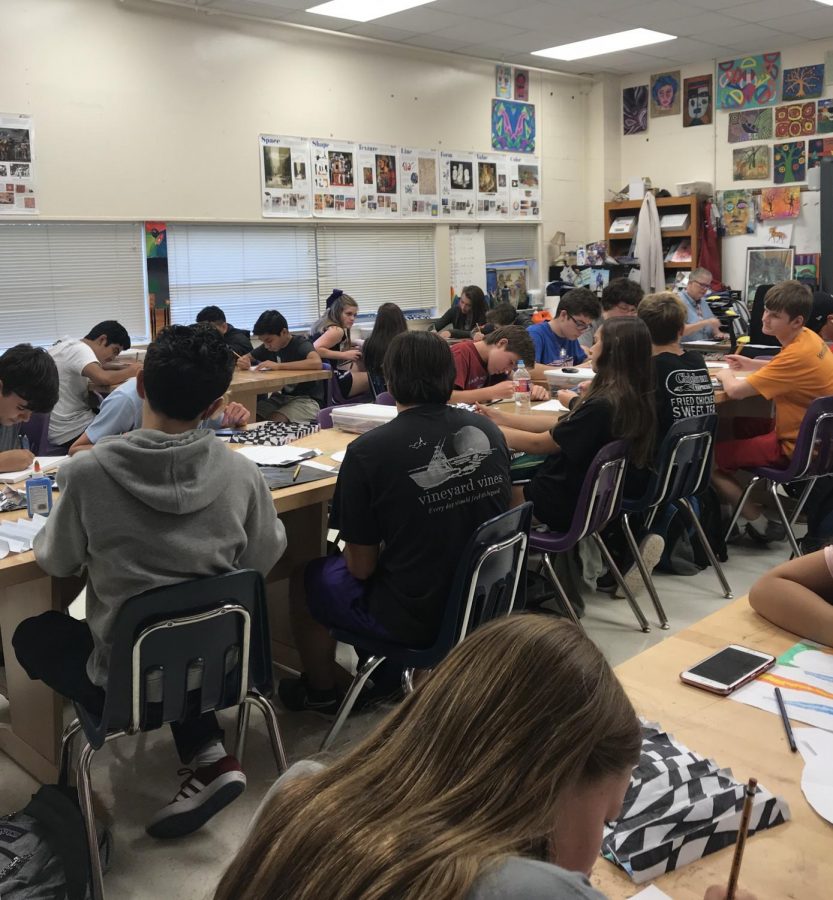 Paschal scheduling can be one of the most hectic and stressful processes for students and counselors alike. This process is only made more difficult by the lack of room in popular classes. In past years, class sizes have maxed out at 30 students, but this year many have noticed that this limit has been pushed, reaching towards 40+ students in some classes.
The growth in class size, according to Megan Pagoulatos, a chemistry teacher at Paschal, has affected teacher-student relationships, "Large classes have potential to create chaos in the learning environment which inhibits students comprehension." 
Paschal art teacher Cavan Crane said, "As classes get larger and larger, the ability to effectively instruct is impaired by increased distractions. In addition, teachers aren't able to have the one-on-one time with each student that smaller class sizes allow."
Large class sizes have not gone unnoticed by district administration. In a recent interview with Dr. Cherie Washington, Chief of Secondary Education she confirmed that there will be additional staff added to Paschal High School to relieve overcrowding.
"We are adding another fine arts teacher…we will be adding another English teacher… and we are looking at other things," Dr. Washington said. Additional teachers are currently under consideration according to Paschal High School administration.
Dr. Washington also said that with additional staff, shifts in student schedules may be coming.  The timeline for these shifts depends on how long it takes to hire new teachers. The process of balancing classes, Washington said, takes several weeks.
 " We wait until after the first two weeks of school before we look at numbers again to allow students to make course changes," Dr. Washington said. 
She addressed concerns about teachers and students one-on-one time for independent help. "Juniors and seniors, if they are on track and have passed all of their EOC's and so forth, have the option to take a  built in  enrichment class where you have 45 minutes to get additional assistance and time for one-on-one help," Dr.Washington said.
An eight period day is also new to FWISD high school schedules. Dr. Washington explained that the reasoning  surrounding eight periods is that AP students would have additional time to study. She also added that juniors and seniors are the only ones that can take study hall or take advantage of late start/early dismissal. Freshman and sophomores however, must take eight full classes. Study hall is not an option for freshman and sophomores no matter what their course load consists of.