Two Seniors Earn a Perfect ACT Score
Hang on for a minute...we're trying to find some more stories you might like.
A perfect score on the ACT is rare- so rare that only .1%, or one in every thousand test takers, can earn a perfect score. Statistics such as these are no match for Paschal, because not only one, but two students that roam these halls have scored a 36 on their ACT, and they have much to say about how they got there.
Seniors Ryon Fulton and Eileen Yu both scored a perfect score of 36 on their ACT (American College Testing). Interestingly enough, neither of them had planned on even taking the test, and didn't expect much to come from it.
"I actually didn't do any practice to prepare for the ACT because I wasn't planning on taking it. My mom signed me up to take the test two days before the testing date," Eileen said.
Similarly, Ryon only took the test once. He almost didn't take the ACT, but he now recommends that everyone take both the SAT and the ACT.
"There's an important distinction between the SAT and the ACT. I believe that the ACT is easier, but you have a lot less time to do it. So I believe that choosing the best test for you is important. If you have more time but can answer more difficult questions, versus less time to answer easier questions, then choosing the right option can really benefit you," Ryon said.
"I would tell students who are conflicted about taking the ACT and SAT to play to their strengths. For example, if they feel like they have stronger reading skills then they should probably take the ACT because of the amount of reading comprehension and number of questions in each section. If they feel like they have stronger interpretation skills, the SAT would probably be a better fit," Eileen said. "Personally, I definitely felt better about the ACT than the SAT."
"You could really surprise yourself. I didn't think that I would get much better than my SAT score, so I only took the ACT as a formality, but it ended up being really good for me," Ryon said. "I would say to anyone that is debating it, to absolutely just go for it. Sign up for a testing date."
Some students do not come by test taking skills as naturally, which can make it stressful to figure out how to improve.
"I'm just a good tester. It is a skill, and like any skill, it can be improved through practice. So if someone takes the test and isn't happy with their score, or is just scared to death about not getting a good enough score, there's resources in the form of the internet, books, and classes here at Paschal," Ryon said.
"The only thing I did to prepare was just look up some of the numbers of questions and time allotted for each section so I wouldn't be completely unaware. I think that doing a lot of practice tests is the best preparation you can get. Just getting into the right mindset and getting used to the format and time frames of the test helps a lot on the actual testing day," Eileen said.
About the Contributor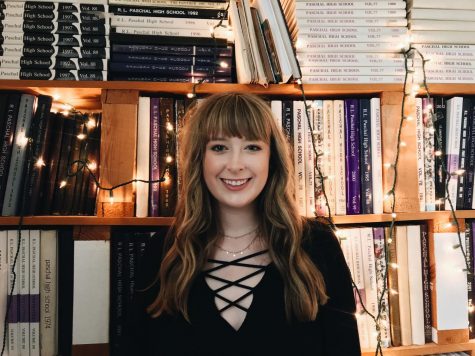 Hannah Harvey, Editor-In-Chief
Hannah Harvey is the editor-in-chief of the Pantherette. She has been on the staff for three years. Hannah is apart of the leadership team for Fellowship,...