A Deep Dive into Swim Team
Under-Appreciated Sports: Swim
Swim, water polo, and diving are all a part of the Paschal Aquatic program, but many people feel that they are under-represented. In light of that, let's hear from their coach.
Coach Jason Lovell is one of many who feel that his sports are under appreciated, especially compared to the 6-coach football program.
"We have had swimmers that have qualified and competed at the Olympic level. We have over 60 athletes in one program and only one coach and one assistant…we also receive less funding than other sports and we lack the proper training equipment," said Lovell.
Lack of funding is a huge issue that hinders many programs and departments here at Paschal, but Lovell says that it is a major contributor to keeping us from being able to compete with schools Mansfield and Keller.
Nevertheless, the aquatics program has big goals for the season. For swimming and diving, top three at district and, eventually, top ten at regionals are major goals. Water polo, however, has the goal to finish in the top three at regionals.
"We have a few swimmers and divers that may qualify for state," said Lovell. "Many swimmers are diamonds in the rough. They know what they need to work on to achieve their goals."
The swimming and diving teams have a six-month season, from August to February, whereas the water polo team has a two-month season, from February to March. According to Lovell, the way to keep the program motivated over a seven- to eight-month season is to have fun and set goals.
In this part of the season, conditioning is key. The swim and diving teams have been lifting weights, doing aerobics-based swimming sets, dryland activities, and running as a part of that conditioning.
"We have 21 new swimmers and one diver on our team this year," said Lovell. And with that, they have four captains: Catherine Elsey (senior), Elinor Hart (senior), Ian Neville (senior), and Taha Sharaf (junior).
For the swim team, there are two races that they are expected do well in consistently; 50 free for the boys and 100 breast for the girls. Lovell says that he expects his team to "train hard and achieve their goals."
2018-19 Swimming and Diving Meet Schedule
DATE                          MEET                                                                                       PLACE
---
October 20                Paschal Invite                                                                      WGAC
October 25                Mansfield HS*                                                                          MISD
November 1              Arlington Sequin/Bowie HS*/Southwest HS                    WGAC
November 8             MacAurthur/Duncanville HS Trimble Tech*                     WGAC
November 10           Mansfield Non-Q TISCA                                                         MISD
November 16/17     North Texas Zone-TISCA (qualifying times)                      LISD
November 29          Trimble Tech/Sam Houston/North Crowley*                   WGAC
December 6             Trinity High School/LD Bell/Arlington Martin*                WGAC
December 7/8        Mansfield Invite                                                                        MISD
January 8                Arlington Lamar/Sam Houston/Nolan*                             UTA
 January 10            Grand Prairie HS* SENIOR NIGHT/Trimble*                    WGAC 
January 12             Heights Winter Invite                                                              WGAC
January 18/19       UIL District                                                                                KISD
February 1/2         UIL Regionals                                                                          Lubbock
February 15/16     UIL State                                                                                     Austin
* Dual Meet
WGAC = Wilkerson Greines Activity Center
займы на карту без отказа займ 0 на картузайм экспресс горячая линиязайм без отказа срочно частный займ при личной встречеденьги в займзайм через систему контакт
About the Writer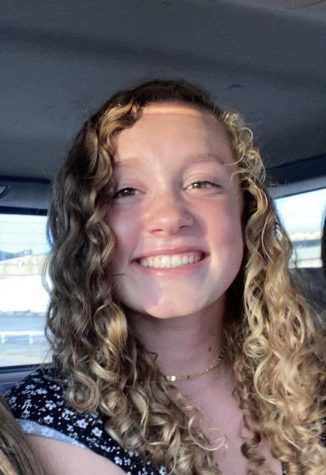 Ella Barrett, Managing Editor
Ella Barrett is a senior and Managing Editor of the paper. This is her third year on the Pantherette staff. She plays soccer and is the captain of the...