Paschal BuildOn Treks Through Haiti
Hang on for a minute...we're trying to find some more stories you might like.
This past June, the Paschal chapter of BuildOn took a journey to Haiti to build a school. After a year of bake sales, car washes, yoga classes, etc., the group of 15 raised $30,000 plus travel costs, accumulated a grand total of $48,482, and began the trek to a Haitian village to start the construction.
BuildOn is a national nonprofit organization that works in developing nations across the globe to try and end the cycle of poverty and illiteracy through education and service. Through working in Haiti, Nicaragua, Senegal, Mali, Burkina Faso, Malawi, and Nepal, BuildOn has built a total of 1,323 schools. The organization also works on the national level in some of America's most struggling communities to assist the homeless, seniors, and children make a difference and find opportunities.
A chapter of BuildOn is at Paschal High School, last year led by graduates Kate Tempel and Brandon Meyers. After a year of bake sales, car washes, yoga classes, etc., the group of 15 raised $30,000 plus travel costs to trek to a Haitian village and start the construction of the school.
The Paschal team spent two days traveling, six days in the village, and two days returning home. What did a normal day in Haiti look like? "We woke up early to eat breakfast and then spent 4 hours in the morning on the work site," says senior and current co-president, Kirsten Satz. After a morning of manual labor, the group had lunch, and then spent time with the families in the village that were hosting them. The afternoons were spent doing culture activities, which consisted of making bread and meeting a voodoo priestess.
With another year in the books, the club continues under new leadership. Current president, senior Emily Buell, is looking forward to another year of raising money to build another school abroad. "The more that join the club the better," Buell said. "I'm so excited to get new people involved and go on another trek."
BuildOn meetings are about every other week on Wednesday mornings in Mr. Haley's room. For more information follow the Instagram @phsbuildon. If you have an interest in making a difference abroad from Fort Worth- get involved!
About the Writer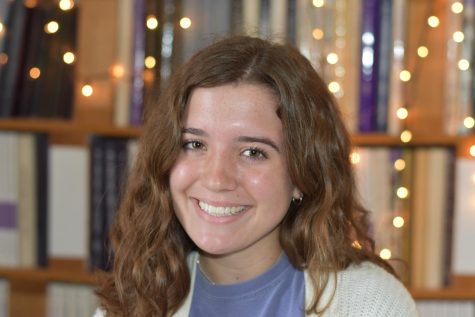 Janie Pritchett, Photo Editor
Janie Pritchett is a senior news reporter and photographer for the Paschal Pantherette. Outside of being apart of school clubs such as Paschal BuildOn...