Book Ban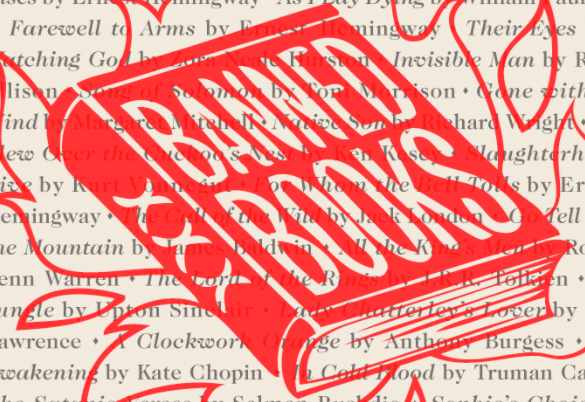 The school library is a place where people can go to spend time away from the stress of everyday classes, visit with their friends and escape reality in a good book 
For years the library association has stood to "protect and promote intellectual freedom" as explained by Paschal Librarian Jennifer Dean  this means that "everyone has the right to read and learn what they want to" and it's a librarians job to " represent every single student in the library"
But what should be done when the contents of a public school library are called into question and considered a violation? 
Saturday, October 25th, Texas Senator Matt Krause sent Fort Worth ISD  leaders a letter requesting a list of 850 fiction and nonfiction books being called into question for potential violation of house bill  3979 otherwise known as the critical race theory bill  for relation to topics of race , sex and gender identity , and HIV/AIDS

In his letter Sen. Krause requested the titles, number of copies and location of each book relevant to the campus while leaving what his plan with the information regarding the titles unclear.
This isn't the first time a public library has been called into question regarding the contents of the books publicly available. In fact banned book week was established in 1982 after a surge in complaints from parents along with the general public challenging what books should be publicly available not only in schools but also in public libraries and bookstores. Similar to the discussion between the school board and the state today, past arguments  that it was in the defence of children's innocence and wanting to prohibit them from being swayed in a certain direction.
Banned book week was created to bring light to the history of the attempt to suppress books and intellectual freedom which many librarians argued against, stating that it would violate the first amendment. Banned book week is still celebrated today from September 26th to October 2nd as a celebration of the freedom to read books and the value of having diversity on a bookshelf.
But what sparked  the sudden interest in public school libraries today?
Many people are wondering if Sen. Krause's request has anything to do with his campaign for State Attorney General this coming November, while others speculate that Sen. Krause  is just doing what he can to look out for Texas's youth and ensure no child is exposed to something that might be considered inappropriate or that could portray an unfair, false or biased/ lenient argument.
Whatever the reason, the biggest mystery is trying to figure out what is going to happen to the books on his list and are we going to have to say goodbye to some of the books on our library's shelf?
Paschal's own librarians Jenny Dean and Michael Mendez  both believe "that a good library is "well rounded and has books on every subject Michael [and that] anything fueled too heavily on one side is not what a library is about."
When asked how they went about choosing books for their own library Jenny goes as far to explain that they "are here to serve every student no matter what they think, what they believe and who they are"  and when it comes to deciding which new books they should add to paschal's library between the two of them it takes just over a month to comprise a list they feel 
will fit with,and continue to diversify the current selection in the library with each books needing nationwide good reviews for its addition to be considered.
Well aware that the two of them are organizing a collection for anyone from 14-18  yrs old Jenny adds that her and Michael both just want to " cover the ground for all students while making sure that we have a collection that really fits our [school's] population." 
Because we have such a diverse and well rounded library there were several copies of books on Sen. Krause's list on the shelves of PHS
And when asked what they felt about the potential outcome of those titles Michael didn't hesitate to admit that  " I don't believe there will be an assault on the 850 titles" and his reasoning is because of how FWISD chooses to handle policies like this.
When a book comes into question within the district for whatever reason, the district gathers a panel where they read the entire book and ensure they each understand the full picture before making the decision on if the book is appropriate and a beneficial part of the school's collection, or if the title should be pulled. 
 Both of our librarians can agree "that the belief and strength of the library are very strong " and whatever the reason or the outcome of the Senator's list, Paschal's library will continue to be a well-rounded accepting place for all students and faculty on our campus.

Your donation will support the student journalists of Paschal High School - TX. Your contribution will allow us to purchase equipment and cover our annual website hosting costs.
About the Contributor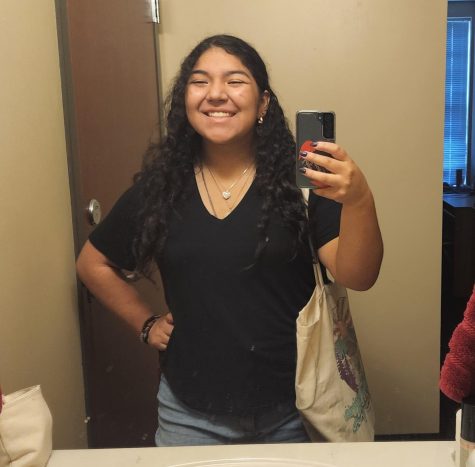 Keely Garcia, Editor
Hi I'm Keely Garcia, a senior and second year staff member of the Pantherette. This is my first year as Editor and I am excited to see what this school...