Fun Holiday Dessert Ideas!
Need for easy holiday dessert recipes?   Look no further; here is a combined list of easy desserts perfect for any holiday gathering.  Pulled from multiple different cooking/baking blogs are recipes for a spiced bundt cake, gingerbread cookies, and white chocolate peppermint cookies.
Spiced Bundt Cake by The Real Fashionista Blog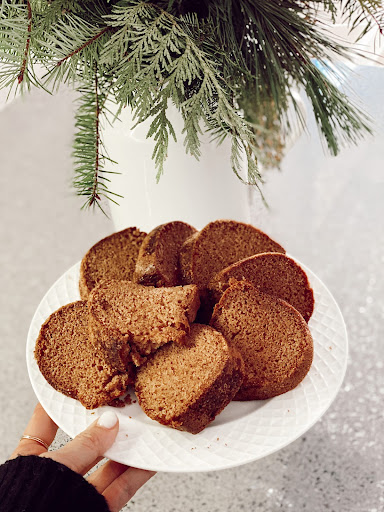 Ingredients:
Cake:
2 cups sugar
2 cups flour
½ teaspoon salt
1 teaspoon cinnamon
1 teaspoon baking soda
1 teaspoon ground cloves
3 eggs
1 cup oil
1 small jar baby food apple/pear
1 large baby food prunes
Coating:
3 tablespoons white sugar
3 tablespoons brown sugar
1 teaspoon cinnamon
instructions:
add dry ingredients in a bowl and mix

add the wet ingredients into bowl with dry mix and mix with a mixer

add the coating to the bottom of a sprayed or non-stick pan and pour in the cake batter

bake at 325* for one hour
Soft Gingerbread Cookies by Joy Food Sunshine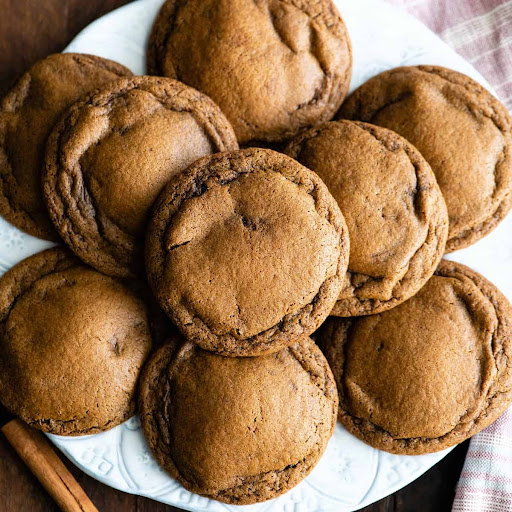 Ingredients:
Cookies:
1 ½ cups flour
1 teaspoon baking soda
1 teaspoon ground cinnamon
¾ teaspoon ground ginger
¾ teaspoon ground cloves
½ teaspoon sea salt
½ cup softened butter
¾ cup brown sugar
3 tablespoons molasses
1 large room temperature egg
1 teaspoon vanilla extract
Glaze:
1 cup powdered sugar
1 ½ tablespoons milk (or milk alternatives)
Instructions:
mix together dry ingredients (flour, baking soda, spices)

in a separate bowl, cream butter and brown sugar for 1-2 minutes

in this bowl, add molasses, egg, and vanilla until the mixture is smooth

slowly add the dry ingredients to the wet ingredients until well combined

chill the dough for 1 hour and preheat the oven to 350*

roll the dough into balls and place two inches apart on lined baking sheet

bake cookies for 9-11 minutes then let cookies cool

create the glaze by mixing all the ingredients in a bowl

coat the cookies with the glaze and serve
White Chocolate Peppermint Cookies by Joyous Apron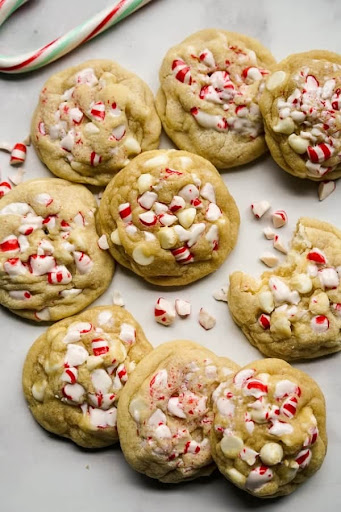 Ingredients:
½ cup salted butter
¾ cup granulated sugar
1 large egg
1 teaspoon pure vanilla extract
1 ¾  cup flour
¾ teaspoon baking soda
½ teaspoon salt
1 cup white chocolate chips
1/3 cup peppermint pieces
Instructions:
pre-heat oven to 350*

chop up peppermint until you have 1/3 cup and set aside

in a large bowl, combine wet ingredients (butter, sugar, eggs, and vanilla extract)

add in the dry ingredients (flour, baking soda, salt, white chocolate chips), mix until combined

roll dough into balls and coat in peppermint pieces, press in pieces to ensure they stick

bake for 10-11 minutes, let them cool for 10 minutes before serving
About the Contributor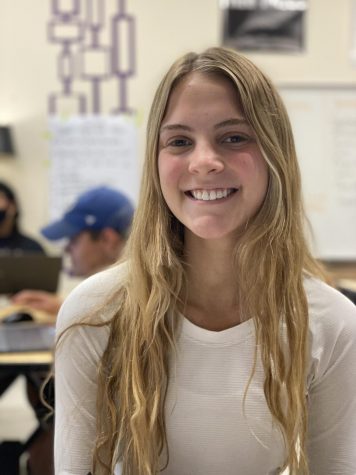 Gigi Riddle
Hello!  My name is Gigi Riddle and I am a senior member of the 2021-2022 Pantherette Online Newspaper staff.  I am excited to be back in school and see...