Treats for Dogs!
Restaurant Dog Treats 
Hello! My name is Emily Garcia and I have a 9-month-old ChiShi puppy named Georgia. I randomly, one day after Georgia's regular post-walk Starbucks puppuccinos, thought I should explore what other restaurants and food establishments offer dog treats. For the next few weeks, I will go to certain places, order a dog treat, and rate it. The rating will be out of 5 and will be graded on if Georgias finishes the treat, messiness, size, and contents in the treat. 
The rating dog treat connoisseur in question:
The Fabulous Miss Georgia
Starbucks
Rating: 4/5
A classic, long-loved favorite, the ultimate restaurant dog treat of restaurant dog treats, The Starbucks Puppuccino. The Puppuccino consists of an espresso cup filled to the brim with Starbucks vanilla whipped cream that not only humans love, but dogs too. 
Did Georgia finish: Georgia ALWAYS finishes these in about 10 seconds

( as you can see in the pictures ) and in fact, I knew she was sick when one time she didn't finish one.  10/5

Messiness: I cannot lie, these are really messy. After Georgia finishes, I always

have to wipe down my seats and her face when I get home.  3/5

Contents: This does only contain whipped cream and that's it. However, I feel

the taste of the whipped creams makes up for the lack of content in it. 4/5

Price: Free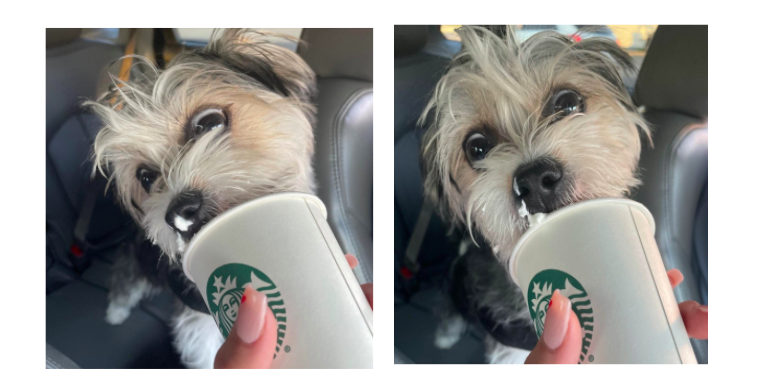 Dairy Queen
Rating: 3/5
Dairy Queen offers dog treats called "Pup Cups". The pup cup contains a Dairy Queen cup filled halfway with vanilla ice cream and contains two Milk-Bone dog treats. 
Did Georgia finish: Georgia loved this treat but did have trouble finishing since

it contains so much ice cream.  3/5
Messiness: This treat was very messy and did cause a mess on my car seat.  2/5 

Contents: This treat contains a lot of substance and beats Starbucks in this

category. Since it contains two different aspects, a dog treat, and vanilla ice cream, this makes a very good dog treat, especially for a bigger dog. 5/5

Price: $1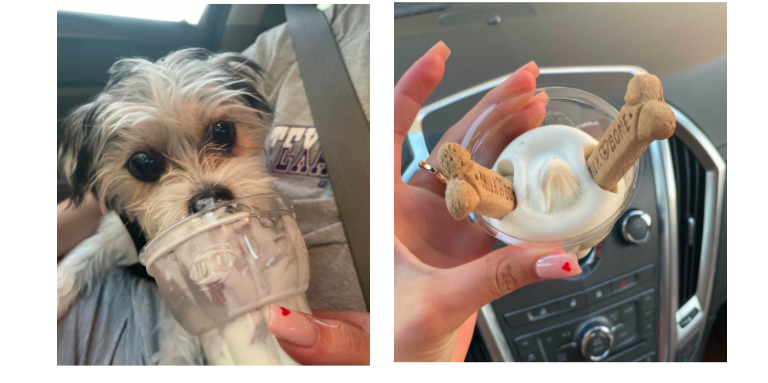 About the Contributor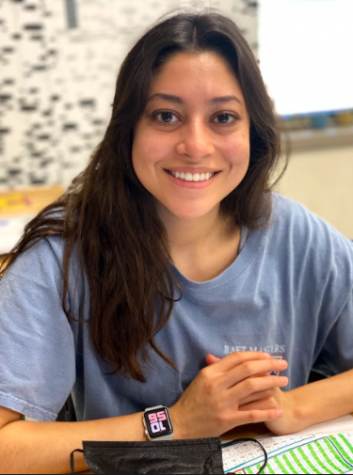 Emily Garcia
Hello! I am a Senior Editor of the Pantherette for the 2021-2022 school year. I am so excited for this new upcoming year mainly for the reason that we...