Fantasy Football: First Round, Mock Draft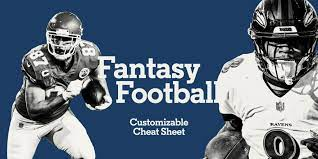 Football season is right around the corner, and many fantasy football fans are preparing to draft their teams. Our experts at The Pantherette have put together a first round mock draft for a 12 man league to help you choose the right first rounder.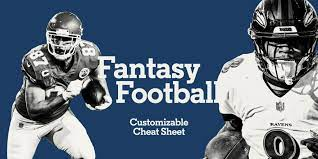 Alvin Kamara
Saints running back Alvin Kamara is looking to continue his historic run at the end of last season this year. With a new quarterback, the Saints will look to run the ball a lot. Similar to McCaffrey, Kamara provides outstanding receiving ability as a running back. If Kamara is available at number 3, do not pass up on him.
      2. Derrick Henry
At the 4th pick, King Henry is the best possible option with the top receiving backs already gone. Last year he had a blazing 2027 rushing and may not be projected as much this year but I'm positive he has the potential to do it again. His passing upside is very low for ppr formats but his massive workload in the titans run heavy offense makes up for it. With the addition of Julio Jones to the already elite receiving core, the offense will be more spread out this year than ever, leaving The King plenty of space to rack up yardage.
       3. Ezekiel Elliot
Cowboys running back, Ezekiel Elliot is looking to bounce back from an underwhelming 2020-2021 season. Elliot claims he is in the best shape of his life, and is ready for a breakout year. If any of our top 4 picks are still available at number 5, take them, but if not, Zeke is your guy.
        4. Nick Chubb
Returning from a torn MCL, Chubb is ready to get back on the field and show why he was #2 in rushing yards in 2019. Chubb is a workhorse running back who should see a lot of touches. The only downside to drafting Chubb is that backup running back Kareem Hunt will be seeing the field often, which could take away some of Chubb's potential yardage and touchdowns. Although these backs will be sharing touches, Chubb is still an amazing player that should not be drafted lower than 6.
        5. Aaron Jones
At the 7th pick Aaron Jones is our top choice. Most of the top running backs are gone by this point in the draft and Aaron jones has high touchdown upside and is coming off a monster season. With Aaron Rodgers coming back for his final season the offense is sure to be spaced out and running smoothly.
       6. Davante Adams
Packers WR Davante Adams is the first WR taken off our board. Coming off a remarkable season with 1,374 yards and an outstanding 18 touchdowns, Adams looks to make history yet again. Adams is the only superstar WR on his team, and it helps that he has the reigning MVP in Aaron Rodgers throwing to him. If you are looking to draft a WR with the 8th pick, Adams is the obvious choice.
       7. Saquon Barkley
At the ninth pick, our top pick is the beef cake himself Saquon Barkely. This could potentially be a very risky pick since Saquan is coming off an acl tear and has a less than stellar O-line. On the contrary, he could be a potential league winner because he has top 5 running back talent and at the 9th pick that is a bargain.  
       8. Travis Kelce
Travis Kelce is the first tight end off the board and rightfully so. He is projected a whooping 22 points per game in ppr format leagues and could arguably go even faster than the tenth pick. Travis is the number one tight end by far and with Patrick Mahomes getting more consistent every year he's sure to have a monster season.
       9.Tyreek Hill
The fastest man in football, Tyreek Hill, is no doubt a first round pick in 12 man leagues as he is considered the best deep threat in football. He may not be as skilled and consistent as Devonte Adams but he has just as much upside. Last year he exploded for 15 touch downs and 1276 rec yards placing him in the top 5 for fantasy receivers last year. He had a 70pt performance late in the season last year upsetting many of his opposing fantasy owners and is capable of doing so again any week. 
       10. Austin Ekeler
Ekeler missed a majority of last season due to injury, and he looks to return fully healthy and ready to play. Ekeler adds amazing pass catching to his running ability, which makes him even more valuable in fantasy football. He will be able to run all over a defense, and also add many receiving yards with last season's rookie of the year, Justin Herbert throwing to him. The good thing about having the last pick in the first round is that you will have the next pick as well. So if you have two guys you are deciding on drafting with the 12th pick, don't worry because you can draft them both.