"The Theory of Relativity" a Must See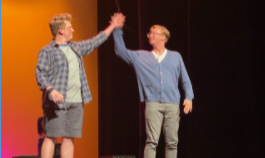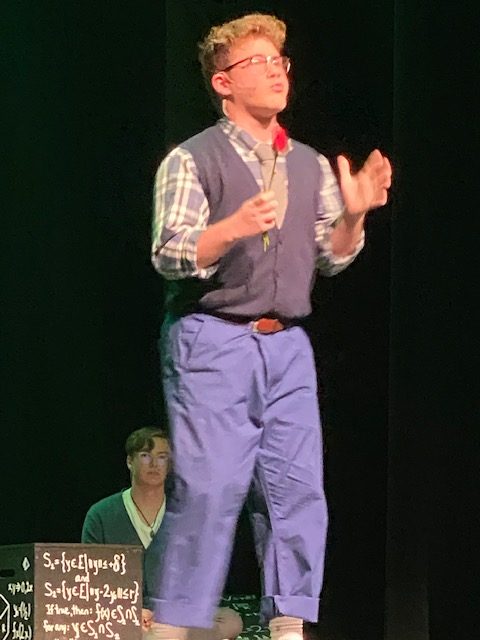 The Paschal Theatre department hit a home run with their production of "The Theory of Relativity" showcasing some of the best voices, hilarious deliveries, and tear-inducing performances in recent years. "Relativity" is not a traditional musical, but a collection of songs, funny and sad scenes, and monologues exploring what it means to be a young adult starting out in life.
From a cast of 12 and a stage crew of 11, the musical manages to grab you from the opening monologue until the last song, 60 minutes later, has you in tears.  There are plenty of laughs and shared experiences along the way. Thomas Powderly and Ethan Johnson deliver a hilarious duet about "Apples and Oranges" and for those who love to shed a tear, Lindsey Breedlove's song about living a miraculous life, will give you all the "feels" you could want.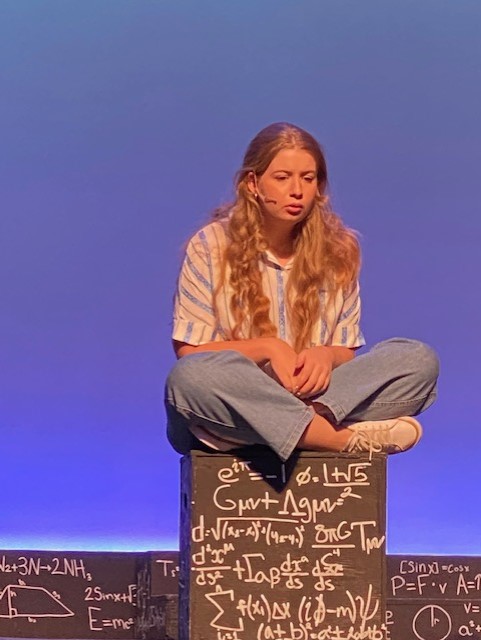 Paschal Panthers and their families should be lining up for the last performance tonight in the main auditorium at 7 p.m., not only for the amazing acting but also for the transformation of lighting and the stage that helped make the musical performance literally other worldly. Senior Claire Brennan and her crew gave a truly professional look to a stage and auditorium that has seen better days. The entire package of performance theater and technical theater is a must see.
The play does not shy away from controversial subjects and the actors deliver their performances with the polish of veterans as they traverse the tricky universe of young adulthood.
"The Theory of Relativity " cast includes Liberty McLean Silvia, Graham Good, Megan Seeds, Emily Ekeroth, Faith Moreno, Thomas Powderly, Jackson Scheer, Ethan Johnson, Abby Rose, Callie Hazzard, George Gulde, and Lindsey Breedlove.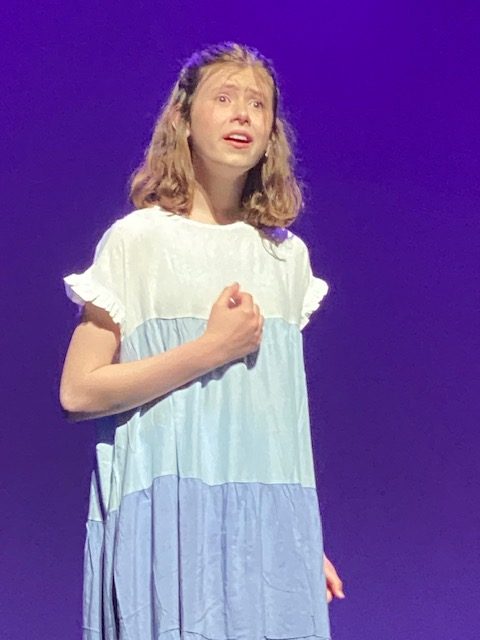 Lindsey Breedlove
The Technical crew includes stage manager Claire Brennen, Haley Hooper and  Sophia Furnival, assistant stage managers, Libby Connolly; lights, and Jasmine Garcia Dias; microphones and sound.
Kingsley Marshal is in charge of music, Rosemary Griffin and Sage Hale; props and costumes, and Jamie House and Gabby Corner are in charge of dramaturgy and marketing. Haedan Campbell is managing backstage activity.
Katherine Wilson and Christopher Whitehead are the Theatre Arts teachers. Additional vocal coaching courtesy of Nathan Benavides and Trevlyn Nipper, from Paschal's Choir department.
Tickets for tonight's performance are available online only at Paschaltheatre.com.
Streaming on demand is available June 5 & 6th at Paschaltheatre.com.