TikTok disappearing? What you need to know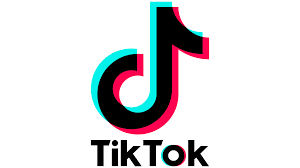 Imagine the world without TikTok. Many students at Paschal cannot imagine their life without TikTok. The social media app is used by 700 million individuals globally, and is popular with high school students everywhere, but is in danger of disappearing from the phones of US citizens.
According to a recent CNET report, Commerce Secretary Wilbur Ross cited the potential threat posed by the apps to US national security and to the US economy. "At the President's direction, we have taken significant action to combat China's malicious collection of American citizens' personal data," Ross said in a statement.
Trump has authority to ban TikTok, government lawyers say. A federal judge was able to postpone the shutdown threat to TikTok made by President Trump. However, he did sign an executive order that bars any further United states transactions with TikTok's Chinese parent company. According to this CNET article, Data TikTok collects "threatens to allow the Chinese Communist Party access to Americans' personal and proprietary information."
There are many creators on TikTok that rely on this app as their main source of revenue. Many people have been able to grow and become famous on this app, and for those people TikTok has become their actual job.
Paschal students are quick to say how they would feel if TikTok were to be banned in the U.S. Mia Pressley, @ miapressley, said "I would probably be very bored; however, my grades would definitely go up."
Jack Granger,@ jackdeannn said he is only on TikTok for about 15 minutes a day so he feels it would not affect him as much as it would other students.
Another Paschal student, Garron Walton, @ garronwalton said "My screen time would definitely decrease; however, it will be ok. A new entertainment app will come along again soon most likely." Most students would probably agree that their grades would increase however being on their phones would be a little more boring. займы на карту без отказа займ на год без отказазайм в подольскезайм онлайн на любую карту займ онлайн с 18 лет на картузайм финансзайм на киви без отказов