Super Tuesday: The Basics
Super Tuesday will occur tomorrow, March 3rd, and is a rarity for the state of Texas. Alongside 14 other states, Texas has the opportunity to vote in one of the major primaries setting the stage for the final presidential candidates. 
In Tarrant County, registered voters can vote from 7 A.M to 7 P.M at any polling location, by showing a registered voting card or driver's license. 
There is a voting location in the Gus Gym and it is accessible to Paschal students all day.
Voters can vote on either the Republican or Democratic ballot to choose a presidential primary candidate. 
In the Republican Party, incumbent President Trump is running for renomination and has little opposition in his party. The Democratic ballot is a bit more complex with 5 candidates remaining, after Tom Steyer, Pete Buttigieg, and Amy Klobuchar dropped out during the early voting period. Bernie Sanders, Joe Biden, Elizabeth Warren, Tulsi Gabbard, and Mike Bloomberg are the nominees on the Democratic ballot. 
Tomorrow will be extremely consequential for the Democratic party, as over 228 delegates will be at stake. While the party's nominee will not be chosen, the vote will show what candidate the party is leaning towards. 
Voting ballots tomorrow will also include  United States Representatives, State Representatives, Judges ( on the county and other levels), and other relevant county positions. Links to sample ballots for both parties are located below.
Republican: https://access.tarrantcounty.com/content/dam/main/elections/2020/PM20/sample_ballots/PM20_Sample_Rep.pdf
Democrat:
https://access.tarrantcounty.com/content/dam/main/elections/2020/PM20/sample_ballots/PM20_Sample_Dem.pdf
Editors Note:
The Pantherette encourages everyone eligible to vote to find their local polling station and vote in this primary. Before you vote, read up on each candidate for every electable position to make an informed decision. It is a civic duty to vote and be knowledgeable about government action occurring around you. займы без отказа займ на сбербанковскую картузайм на карту до 100 тысячзайм экспресс отзывы сотрудников займ сбербанкзайм срочно деньгибыстро займ иркутск
About the Writer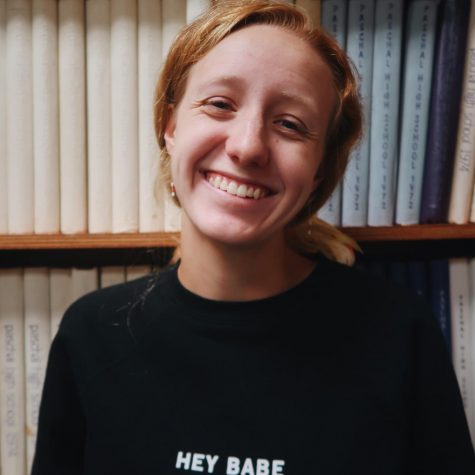 Lily Fields, Managing Editor
Lily Fields is the Senior Class President, a Captain of the Swim team, and a sergeant of arms for NHS. Lily has served on the Pantherette for 3 years and...