Más Comidas para Calentarte Durante el Frío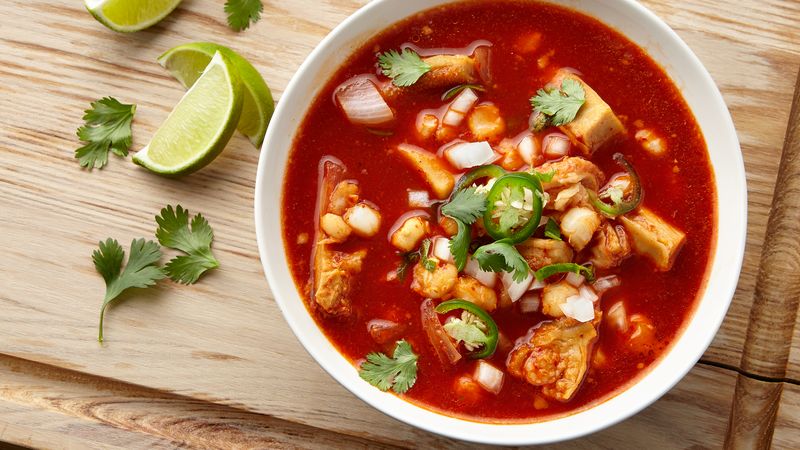 Bienvenido a otro artículo donde hablamos de los platos hispanos más comunes en las casas hispanas, durante el tiempo de los días festivos. Las próximas comidas de las que vamos a hablar es el pozole y el menudo. 
El pozole rojo tiene maíz pozolero, carne de puerco, lechuga o repollo rallado, laurel, chile rojo guajillo, cebolla, ajo, rábanos y limas. El pozole verde tiene salsa verde en lugar del chile rojo guajillo y pollo desmenuzado en lugar de la carne de puerco. En adición se puede comer con una tostada y crema, pero muchos de los ingredientes se pueden cambiar dependiendo al gusto suyo. 
La palabra "pozole" se origina de la palabra náhuatl pozolli que en inglés significa "Hominy", maíz seco que ha sido remojado en agua de mineral de limas para que crezca el doble de su tamaño. Muchos dicen que el plato era un plato ceremonial sagrado para los emperadores.
El menudo puede ser hecho de diferentes partes de el estómago de vaca, maíz pozolero, guindilla roja, limas y orégano para sazonar el caldo. El menudo se dice que era comida para las personas en pobreza pero ahora se ha hecho en un plato común entre las diferentes clases sociales. 
Algunas personas dirán "no gracias" a estos platos pero otros dirán "más por favor". De cualquier manera, son algunos de los platos más comunes en las casas hispanas, especialmente durante los tiempos festivos.
About the Writer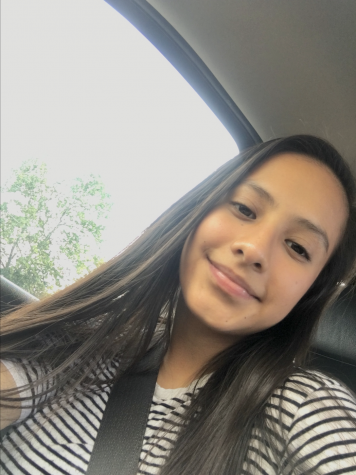 Brisayd Muniz, Editor in Chief - La Pantera
Brisayd or Brisa, Brizzy, or Bris is a senior at Paschal. Yes, all of those nicknames are okay to use if you don't know how to pronounce her name. She...