Counseling: Behind The Transcripts
As the Fall season comes around each year, the same stress and intensity fills the halls. 
Nearly a fourth of the school crams to get every needed document in for college applications and the lines outside of the counseling offices rarely die down. Counselors work tirelessly creating transcripts, scheduling college focused events, discussing application processes, writing school reports and recommendation letters and more. 
Senior counselor,  Tracy Underwood, remarked, "We have a lot of different things that we do that may not be noticed, or you might not know about…behind the scenes things." 
According to Senior counselors, Tameka Smith and Underwood, counseling is a comprehensive program that is divided between the social, academic and emotional aspects of students.
"We do a lot of different things; we wear many hats" Smith said.  Many duties the counselors perform are outside of their daily responsibilities.
For instance, many students are unaware that in order to qualify for the job of academic counselor, a master's degree in counseling is required. Within this degree is coursework that explores an in-depth understanding of mental health which allows for understanding of others. Classes  that focus on the psychology of people is prioritized, so counselors can efficiently work with their students.
"We will figure it out, or send [students] to a person that deals with their issue directly," says Underwood, highlighting the importance to counselors that no stone will be left unturned in solving problems. 
If the general counselor leaves unanswered concerns, intervention specialists are available and Smith remarks that they offer, "awesome student support because their background is social and they get almost all of the mental health crisis cases." Both counselors agreed that most students have never used the school's counselors for this avenue unless they have sought help previously. 
"What one student needs versus another student is different, and there's a difference between equal and equity,"Smith said. Smith adds that each individual student is important and a huge effort is made to build individual relationships. 
One way to stay connected to counselors and the help they offer is to sign up for the designated Remind chats that are separated by grade. Each text string broadcasts upcoming events or reminders that spare the hassle of getting in touch with your counselors on a daily basis.
Counselors work vigorously to give each student the pieces they need to be successful in the most efficient way, whether that be their specialized avenue in handling emotional struggles or through working your ranks through high school, but students often come into class with frustration that their needs aren't being prioritized. "We work on weekends too," says Underwood noting the prestigious care that goes into handling a caseload of at least 250 students each.
Current 9th graders:                @Pnthrs2023 
Current 10th graders:              @Pnthrs2022
Current 11th graders:              @Pnthrs2021
Current 12th graders:              @Pnthrs2020 payday loan займ на киви кошелёкчастный займ под залогэкспресс займ на карту онлайн займ под залог омскзайм от 30000займ взять срочно
About the Writer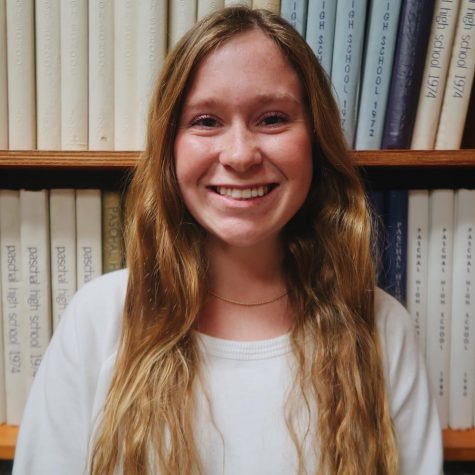 Albany Castor, Enterprise Reporter
Albany Castor  is an avid animal lover who spends most of her time taking care of her dogs, kitties and horses. When she is not loving on her own animals,...