The Perfect Proposal
Homecoming is right around the corner: student council is preparing for spirit week, the cheer and color guard teams are working hard on routines for the pep rally, and the football team is preparing for the big game. To conclude the week of activities there is a Homecoming Dance on Saturday night. Now, you don't have to have a date to have an awesome time at the dance, but if you are considering asking someone, you might need a poster for that perfect hoco proposal.
Making a poster for a homecoming proposal has had a resurgence of popularity in the Junior through Freshman classes in the past year. This poses a problem for those who aren't artistically talented or if one can't come up with a clever pun. As a result three talented Paschal students have created their own poster making businesses that fill this need.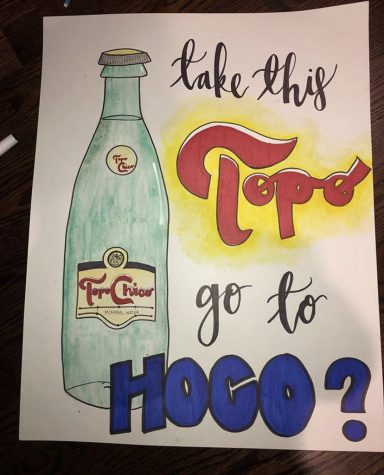 Caroline Britain, a Sophomore at Paschal, runs The Poster Place on Instagram. She is known for having cool designs, and making her clients' ideas come to life. Caroline began making posters for her older brothers when they asked girls to dances. By doing this she realized how much relief it gave them to not worry about making a poster. 
Her brothers' dates and their friends commented on how great they were, and wanted her to do their posters too. Each poster is sold for $20, and takes approximately two hours for her to make. She's sold about 30 posters since opening her business. She says that it's not overwhelming for her, it keeps her life balanced and makes her happy.  
Maria Dorraj, a junior, runs Dorraj Designs. She is in the Paschal art program, and is known for her hand-painted posters. This is her third year running the business. Originally, she noticed a lot of people wanting to ask out their crushes in a fun and creative way, but they were unsure how to. She then realized that people are willing to pay for something like this. She quickly made an Instagram account to advertise her business.
Maria sells her posters for $20-30 each depending on how long it takes her to make the poster; it can take her forty-five minutes to three hours. She estimates that she has made thirty-five posters in all, and six posters this year. Maria says at some times it gets a bit overwhelming with school, work, and babysitting; however, making homecoming posters has always been really fun and enjoyable. Maria offers more than posters, including clothing, Hydroflasks, and shoes, all featuring fresh art and ideas.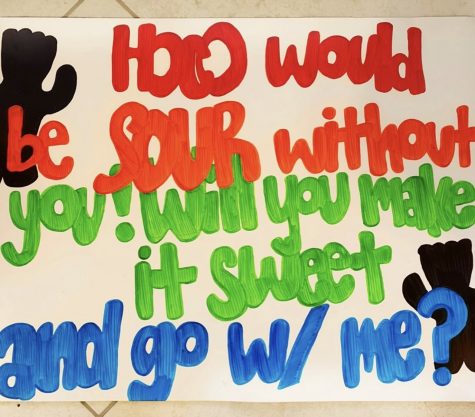 Lastly, Maddie Matejka, a freshman, runs a business called hocopostersss. This is Maddie's first year running her business. She got the idea for her business after making a poster for her boyfriend who goes to a different school. So far she has sold 4 posters. She sells them for $15-20, depending on how many supplies each poster requires. She enjoys making the posters, and works on them after her dance class at Starbucks. 
The Homecoming dance is October 12th, which is less than two weeks away. As all three businesses approach peak season there's still time to get an order in. All three girls can be contacted through Instagram. Caroline is available at @theposterplace, Maria can be reached at @dorrajdesigns, and Maddie can be contacted at @hocopostersss.
займы на карту срочно малый займзайм без проблембыстрый займ денег по паспорту