Paschal's very own VSCO girls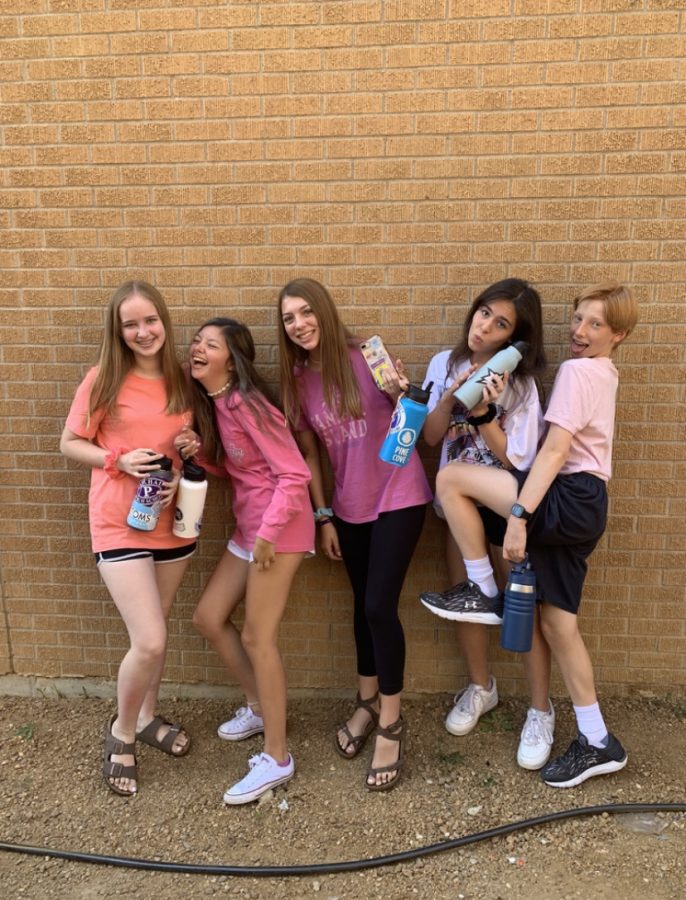 Puka shell necklaces, scrunchies, and Hydroflassksksks. Sound familiar? These are some basic characteristics of a VSCO girl. VSCO is a photo editing app where you can share and like other peoples pictures. Somehow, the word "VSCO" has become an adjective to describe freshman girls.
It all started on TikTok, and became a massive debate. Are freshmen girls really "VSCO"? What is "VSCO"? Is it a personality trait? How many stickers on your Hydroflask are required? But the big question is, have they infiltrated Paschal?
We wanted to find out. We were directed by freshmen boys to a group of girls who call themselves "VSCO girls." These girls were decked out in Birkenstocks, oversized t-shirts, puka shell necklaces, and scrunchies. They fully admitted to being part of the VSCO trend.
Now we're not saying there is anything wrong with this "personality", but we wanted to take a closer look at what an outside party thought. We asked some upperclassmen what they thought about all this.
Junior Avery Leonard, says " I like them, but they can be annoying. They aren't as bad as people think they are." She doesn't consider herself a VSCO girl, although she admits to dressing like one.
Junior Walker Gore, says "They aight, but they are kinda weird."
Multiple other freshman boys said that VSCO girls are "kinda cute".
While we were interviewing around the school, we found someone who considers himself a " VSCO boy". Freshman Jackson Scheer, is very into the trend. He has what he calls a "man hydro-flask" and he wears his oversized t-shirt tucked into athletic shorts.
It really is up to personal opinion whether one likes the VSCO trend. Some may think it's a personality trait, while others don't. Either way, it is still trend taking 2019 by storm, one Croc Jibitz at a time. And i oop. 
About the Writers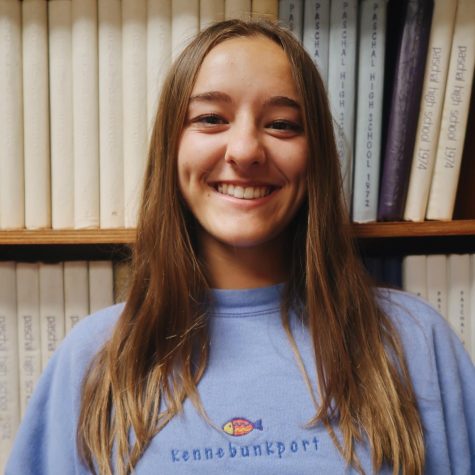 Cassidy Walker, Enterprise reporter + Social Media Management
Cassidy Walker is a junior and is on the varsity swim team at Paschal High School. She enjoys tweeting things that nobody really cares about. She is obsessed...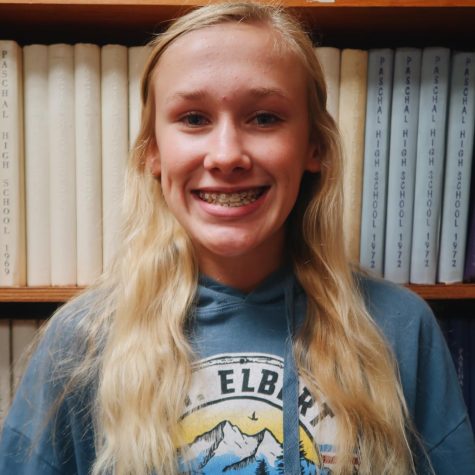 Claire Addington, Enterprise Reporter + Social Media manager
Claire Addington is a sophomore at Paschal, and this is her first year on the staff. She enjoys soccer and cheerleading. Claire also regularly attends...