Golf is for the Girls
Augusta Country Club holds first annual Women's National Amateur golf tournament
  This year was the first annual Augusta National Women's Amateur at the Masters Golf Tournament,  and even though Tiger Woods blew everyone out of the water and made all the headlines, this women's tournament deserves some recognition, too. This monumental golf tournament held at one of the country's most revered golf clubs, is huge for one reason. It's a women's tournament.
  Augusta Country Club was infamous for not having any female members. That changed in 2012 and now they have three female members.  Many female golfers feel that the face of golfing would have been very different if Augusta had accepted women golfers sooner.
  The truth is that the exclusion of women golfers is extremely sexist. No one can deny that fact, especially when you know that an angry letter was written to the then-chair of Augusta, Hootie Johnson, in 2002 asking if women could join the club. He answered no.
  Women have proven through the years that they are just as competitive as men in golf. (Thank you Babe Zaharias, Nancy Lopez, Annika Sorenstam and Michelle Wie among many others) The fact that Augusta, one of the most prestigious golf clubs in the country, has only accepted three women members is disappointing.
  However, as infuriating as this is, it is a great thing that the first annual Augusta National Women's Amateur was held this year. It shows a willingness for a brighter, better future that includes women not only in the club, but also in the face of golf.
  This display of sexism isn't entirely the fault of Augusta; it's the fault of society and deeply internalized misogyny. There is a preconceived idea that women are inferior to men in everything.
  This idea has been prevalent since the beginning of time. That's why women were considered their father's or their husband's property. That's why women in America weren't granted the right to vote until 1920 (and even then it was only some women).
  That's why there is still a wage gap, no matter what the government says. That's why women don't have equal job opportunities and get judged for "not being feminine enough" or even for being "too feminine".
  This golf tournament at Augusta just highlights blatant sexism in sports.
  The women's national soccer team experiences a similar situation. In 2016, Hasan Minhaj interviewed Hope Solo, Alex Morgan, and Becky Sauerbrunn from the Women's National Soccer Team for the Daily Show. In that interview, the players highlighted many flaws with the America Soccer Federation that have to do with inequality between men and women.
  The most blatant inequality had to do with the pay. If the women's team win, they get $1,300 whereas the men get $17,000. To put that in perspective, men earn $15,700 more than women for a win. That is enough to buy 2,415 Chipotle chicken tacos. If the men lose, they earn $5,000. If the women lose, they don't get paid. The fact that men get paid almost four times more when they lose than women do when they win says it all.
  Title IX of the Education Amendments was passed in 1972 which required schools have equal number of sports opportunities available to both girls and boys. And that only happened after a lot of fighting.
  I cannot emphasize enough the importance of this golf tournament because it truly does represent the turning over of a new leaf. It truly does show that society is capable of change.
  As a society, we have changed. This isn't the 1950s where women couldn't work outside of the house without judgement and it was weird for them to wear pants and shorts. We're lucky that we have such a progressive society, especially compared to third world countries where girls don't have the opportunities that we have.
  However, despite America being "progressive", we shouldn't be facing the sexism that we are. America is the country that everyone dreams of with cute suburbs and surpluses of well-paying jobs. This image of America has been projected to the world, but it isn't the America that we live in.
  There are too many people without homes, and there are too many people without jobs, and some people who do have jobs don't have well-paying jobs. The wealth of our country is concentrated in the corporate billionaires who can't be bothered to fix our economy or water crises or rebuild burned down churches in our own country.
  And on top of all that, men and women aren't equal. This problem that is prominent all over the world isn't even fixed in the world's "most progressive" country.
  Jennifer Kupcho entered golf history books by winning the  Augusta National Women's Amateur championship. She had a final-round five-under 67 for a four-shot win over Maria Fassi. Congratulations to Jennifer and Tiger. (Augusta did not offer membership to its club to blacks until 1990)
  So trust me when I say that the Augusta National Women's Amateur is a great step in women's athletics and in women's golf, but it is the first step to right-ing a lot of wrongs. hairy girl займ на карту круглосуточно с плохой кредитной историейденьги займ москвазайм без данных о работе взять займ до зарплатыбыстрый займ улан-удэзайм онлайн на карту под 0 процентов
About the Writer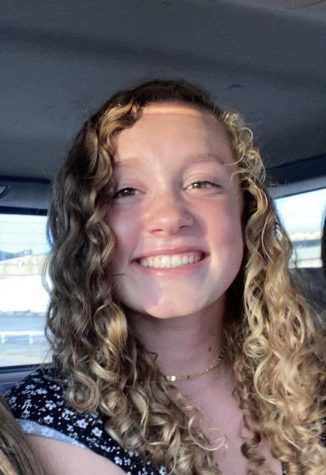 Ella Barrett, Managing Editor
Ella Barrett is a senior and Managing Editor of the paper. This is her third year on the Pantherette staff. She plays soccer and is the captain of the...