Panthers Encourage Music in the Community
Hang on for a minute...we're trying to find some more stories you might like.
InTune is a club at Paschal High School created by current club presidents, Thu Pham and Lily Goldberg (seniors), focused on bringing the gift of music to the local youth. Since their sophomore year, the two club founders have made InTune a more concrete presence in Paschal's wide range of clubs. About thirty Paschal students volunteer  in the club, and journey to De Zavala Elementary School after school on Wednesdays. As a team, the panthers work to teach the elementary students how to play certain instruments. Currently, the elementary participants can choose to learn guitar, piano, or ukulele. From 4-5 pm the Paschal mentors teach the students basic chords and begin to play simple songs as a group. When asked, Pham admits that she and Goldberg couldn't have done it alone. "The creation of InTune would not be possible without some really supportive people who have helped us along the way, such as Ms. Wollard, the De Zavala music teacher," Pham says. She also credits local donors, who have donated over twenty instruments to ensure that each kid has their own instrument during sessions, "and our friends, who are now very active mentors in InTune."
Each sector of the club is complete with about three to four mentors, with the majority being upperclassmen at Paschal (juniors and seniors). Chloe Hewitt (senior) helped teach ukulele her junior year of high school, and this year she is in charge of the ukulele sector of InTune. "I am so happy I've had the opportunity to be a part of InTune for the past couple years," says Hewitt. "This program has encouraged me to continue to pursue music in my personal life further."
This April, the students will be showcasing their newfound skills in a talent show in the De Zavala Elementary school auditorium. After months of practice with the mentors, each sector will be performing their own songs, and all four sectors will eventually come together to play a song as a collective. Reflecting back on the past year, Hewitt says, "I can't wait to watch how the program grows over the years to come, and I am so thankful to be a part of InTune!" Pham, also thinking back on the year says, "I really hope that InTune can continue, even after the current seniors have graduated… our underclassmen mentors this year are very dedicated and passionate about spreading the gift of music, and I have faith that they will continue to do so in coming years. For the kids at De Zavala, I hope that they can leave InTune with a stronger love for music."
About the Writer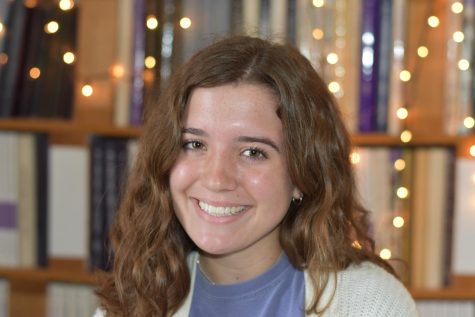 Janie Pritchett, Photo Editor
Janie Pritchett is a senior news reporter and photographer for the Paschal Pantherette. Outside of being apart of school clubs such as Paschal BuildOn...