Super Bowl Commercials: An Overview
This year the New England Patriots and the Los Angeles Rams competed in the 53rd Super Bowl in Atlanta, Georgia. After a long game, the Patriots pulled their sixth Super Bowl win, winning 13-3. But that's not what people care about when it comes to the Super Bowl (unless you're an actual football fan). People care about the halftime show and the commercials.
 Super Bowl commercials are legendary, and companies like Bud Light, Pepsi, and Avocados from Mexico were among the more anticipated commercials.
 According to broadcastingcable.com, a 30-second slot sold for $5.5 million.
 Devour, the frozen food company, had an ad that was considered controversial, and it was even debated about whether or not it would be aired. Spoiler alert, it aired. The commercial featured a couple who was facing a "frozen food porn" addiction and the girlfriend was becoming worried about the severity of the addiction.
 Pepsi, the main sponsor for the game, had a star-studded commercial with Steve Carell, Lil Jon, and Cardi B who all emphatically said that Pepsi was "more than okay" while trying to teach a confused waiter about the importance of Pepsi.
 Harrison Ford, along with Forest Whitaker, made appearances in the Amazon Alexa commercial, showing what things Alexa should not control. Whitaker attempts to brush his teeth with an Alexa toothbrush but is interrupted when she starts talking, and Ford's dog has a dog collar that orders food whenever the dog barks.
 Bud Light paired with HBO to have a series of commercials advertising corn syrup-free beer in a Game of Thrones style setting. WatchMojo.com suggests that the Game of Thrones-esque setting is a teaser for the final season of the show.
 Avocados from Mexico had a Human Canine Show that was the effective reverse of the typical Dog Show and the winner won a trophy full of guacamole. The commercial didn't fail to mention a few times that the avocados are always in season.
 Among newcomers to the commercial game was Olay with a commercial that was set up to seem like a horror movie trailer. Starring in the commercial was Sarah Michelle Gellar, a horror actress from the early 2000s, the commercial features a masked intruder trying to murder Gellar, but ends up talking about what the Olay product has done for Gellar's skin.
 And the Washington Post had a commercial. Traditionally, news organizations don't have Super Bowl commercials and that has caused the Post to receive some criticism. Many people feel that the money used to pay for the commercial could have been used to provide maternity leave and salaries, among other things.
buy over the counter medicines взять займ быстрозайм 10000срочный займ онлайн на карту займ в тулеонлайн займ на карту без электронной почтызайм на карту конга
About the Contributor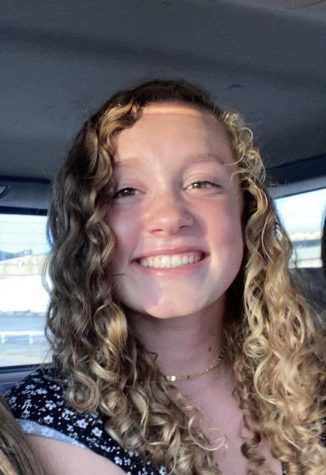 Ella Barrett, Managing Editor
Ella Barrett is a senior and Managing Editor of the paper. This is her third year on the Pantherette staff. She plays soccer and is the captain of the...