Grand Opening of Dwell Coffee & Biscuits
On Saturday, January 12th, a new coffee shop opened in the TCU area. Dwell Coffee & Biscuits is now the coffee talk of the town, thanks to their friendly employees, delicious coffee and tea, and fluffy biscuits.
Their store is located on the corner of S. University and W. Berry street, on the first floor of the copper building, across the street from Kroger. The positive atmosphere radiates from the time you walk in the door, until you leave the building. The employee's famous line is "Have the best day ever!", and you will never leave the shop without hearing it.
The biscuits have been raved about, specifically for their unique flavors and freshness. The variety of biscuits include: smoked honey baked ham, cookie dough, and cinnamon roll biscuits. Along with their signature biscuits paired with jam.
Dwell originally opened up in Burleson, and due to increasing popularity, they decided to open up shop in Fort Worth. The wait was well worth it, according to TCU student, Taylor Cuozzo. She says "Dwell has a welcoming atmosphere where all the people who work there will greet you with a smile! Their coffee is very strong and high quality!"
The shop's opening  was greatly anticipated by many, as they started advertising on Instagram months before their grand opening. Dwell frequently updates their Instagram, engaging with followers through comments, stories, and DMs.
Dwell often has specialty days where there will be half-priced drinks for a certain time period, free matcha teas, or even free drinks.
Keep  connected through their Instagram (@dwellcoffeeandbiscuitsfw) to stay in the know on the latest and greatest announcements from the new coffee shop!
Picture credits to @dwellcoffeeandbiscuitsfw
займ на карту без отказов круглосуточно займ на киви без документовзайм онлайн на киви с плохой кредитной историейплатица займ срочный займ на карту мирзайм быстро деньги на картузайм под залог срочно
About the Writer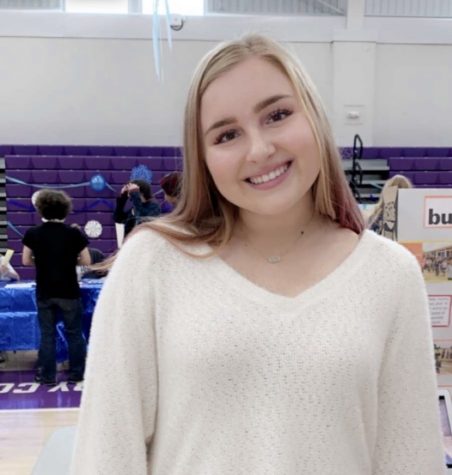 Grace Wimberly, Editor in Chief
Grace Wimberly is the Editor-in-Chief of the Pantherette Newspaper. This is her third year on the newspaper staff and last year, she was the Feature Editor....