The New Wave of Rom-Coms
Netflix Original Editorial
Hang on for a minute...we're trying to find some more stories you might like.
Over the past couple of years Netflix has had some buzz about their own TV shows/movies, and in recent months, their romantic comedies have hit the publicity gold mine.  
  It all started May 11, 2018, when The Kissing Booth was released.  The movie was about a girl that had fallen in love with her best friend's brother even though they had a "friendship rule" that siblings were off bounds. The film got 17% on rotten tomatoes, which is well below average but everyone was talking about it and seemed to enjoy it.
   The popularity of romantic comedies is tied to the fact that the majority of Netflix's target audience are teenagers and young adults. The last generation of  popular romantic comedies made were in the 2000s and late 90s, which included classics like Easy A, She's the Man, Clueless, and basically anything about a high school girl falling in love.  The lack of rom-coms means that teens' standards of what makes a box office hit have changed. Interest has changed so the majority of teenagers do not have high standards for what makes a rom-com, unless they've watched the classics.
  Netflix is continuously making rom-coms, unlike the bigger production companies, and their audience is always watching and wanting more. After all the talk about, To All the Boys I've Loved Before, watchers were waiting for the newest movie, Sierra Burgess is a Loser. Surprisingly, this movie had nothing near the praise or buzz the other two movies had.
 In my opinion, everyone was desperate for a rom-com so they gladly and happily watched the Kissing Booth (which contained some pretty bad premises) but then were shocked when they saw such a great movie: To All the Boys I've Loved Before. After everyone saw what a true rom-com should really be, the majority decided they would not watch Sierra Burgess is a Loser, which contained worse premises than the Kissing Booth. The Kissing Booth may have had a couple dodgy scenes, but that was nothing near the entire movie of Sierra Burgess is a Loser.
   Sierra Burgess was a movie about a girl who catfishes a boy and leads him to believe she is someone else. As @quill_rocket on twitter put it, "Sierra Burgess really IS a – loser. (She) pretended to be deaf for her own gain, humiliated veronica (another character) just because she didn't remember their plan, and catfished an innocent dude. Am I supposed to pity her". Many of the audience believed that the movie should not have glorified her actions and that she should not have been rewarded with a fairy tale ending.
  After the flop of Sierra Burgess, who knows when Netflix will create another rom-com and how well it will do. Although, I do believe that there is a big market for romantic comedies and Netflix is currently the only company who is willing to risk their credibility on them.

About the Writer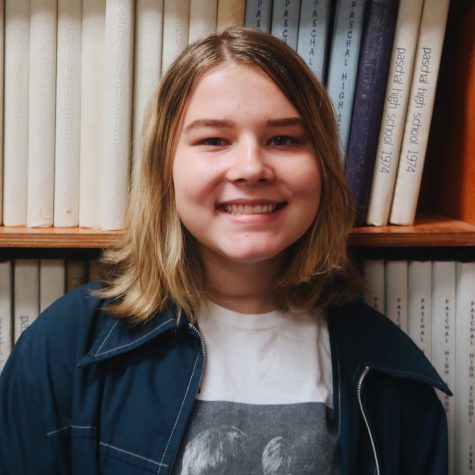 Callie Nettle, Photo Editor
Callie Nettle is a Junior at Paschal and this is her second year on the newspaper staff. She does not play any sports and is not involved in band, orchestra,...