How Many Golfers Does it Take to Change a Light Bulb?
Under-Appreciated Sports: Golf
    While Paschal has a winning volleyball team and a football team on the rise, people tend to forget about some of our other sports like swim and golf. Golf is among the "under-appreciated" sports here at Paschal, and in this piece, they are going to be highlighted.
     Coach Mark Furtick has been the head coach of the golf team at Paschal for 18 years with Jay Stuckey as the assistant coach. In his time here, the golf team has been successful and is continuing to be.
    "It is hard to compare what we do with the larger sports of football, baseball, basketball, or soccer," Furtick says, explaining why he feels that golf is not under-appreciated.
    "Each of those sports involve fans sitting in bleachers cheering, the only fans our golfers see during a 5-hour round of tournament play will be their parents or coaches."
    While golf is sometimes considered a "lonely" sport, Furtick says that they try to keep practices fun. The players regularly compete against each other to keep each other motivated.
    The golf team's ultimate goal is to compete in the State Tournament, which takes a lot of hard work, but Furtick says that he likes the team's chances of making it.
    For the players, Mondays and Fridays consist of sprints, conditioning, and core workouts and Tuesdays through Thursdays are practice on the golf course. In addition to that, they take advantage of optional weight room and hitting room practices before school.
    "When you watch athletes put up this kind of effort and commitment for an entire year, you can't help but be confident [in their abilities]."
Paschal Golf Schedule
Date                         Team                      Course                    Tournament
---
October 8-9            Var. Boys              Southern Oaks        Centennial Invitational
October 8-9            Var. Girls              Southern Oaks        Centennial Invitational
October 19-20        Var. Girls              Cleburne Links       Cleburne Fall Classic
October 24             Fr/JV Boys (2)     Southern Oaks        Burleson JV Invitational
October 26-27       Var. Boys               Squaw Valley          Cent. Invitational
November 2-3       Var. Boys               Tangle Ridge          Texas 2 Step
                                                                 Southern Oaks
November 5           Fr/JV Boys (2)    Diamond Oaks        Cent. Tournament
November 9-10     Var. Girls             Cottonwood            CTSO займ на карту срочно без отказа займ который дает всемзайм в яндекс деньгахмфо вэб займ онлайн займ на киви без паспортакак взять займ в вебманикиви займ без процентов
About the Writer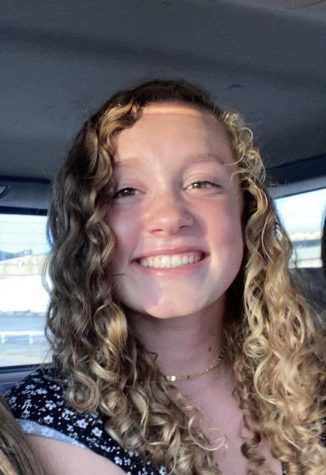 Ella Barrett, Managing Editor
Ella Barrett is a senior and Managing Editor of the paper. This is her third year on the Pantherette staff. She plays soccer and is the captain of the...