Climate Crisis: Pakistan
This week, Pakistan has been struck by one of the worst monsoons ever seen by that region. The flooding has reached all 160 districts of Pakistan, with 66 officially declared "calamity hit";affecting over 33 million Pakistani people and killing over 1,500.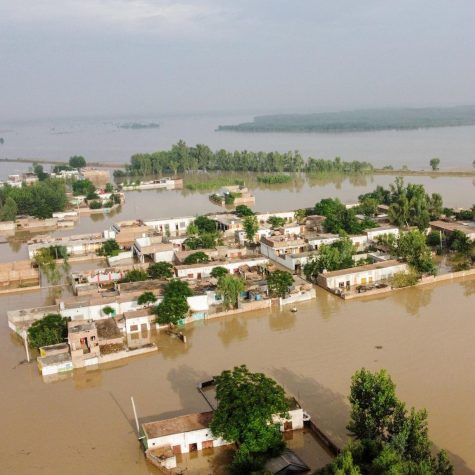 A woman from Manoor told the BBC, "My home and my children are on the other side of the river. I've been waiting here for two days now thinking the government might come and repair the bridge. But authorities are telling us that we should start walking around the other side of the mountain to reach our homes. But that's a hike of 8 to 10 hours. I am an old woman. How can I walk this much?" 
The torrential downpour continues to devastate. With flood water strong enough to rip concrete structures out of the ground, many people who are still recovering from the floods in 2010, now have to start over again. Agriculture has also taken a hit with almost all crops being decimated and local officials say as much as 83,000 livestock have been killed with the numbers  still rising. This is an issue as Pakistan supplies nearly half of Afghanistan's wheat.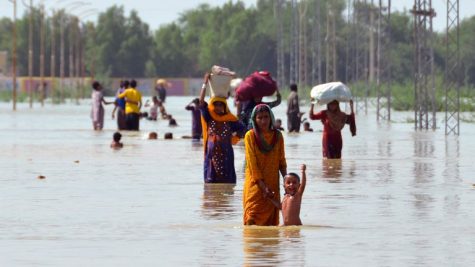 The flood water also plays home to waterborne diseases such as botulism, malaria and dengue fever—most of which is affecting young children. 
 As the region struggles to wade through the water, the Pakistani government and charities are running out of food and supplies. "We need supplies, we need medicine and please rebuild the bridge, we are left with nothing now" read a handwritten note given to BBC reporters. And what's worse, the rains are continuing to pour. 
With the situation declining and the death toll rising, many people wonder what the is cause of the record breaking monsoons. Most are pointing to climate change. 
"We are at the moment at the ground zero of the front line of extreme weather events, in an unrelenting cascade of heatwaves, forest fires, flash floods, multiple glacial lake outbursts, flood events and now the monster monsoon of the decade is wreaking non-stop havoc throughout the country," said Sherry Rehman, a Pakistani senator and the country's top climate official to Euro News. 
The Pantherette reached out to environmental science teacher Andrew Brinker for a comment on the situation. 
"This is a perfect example of why scientists prefer to use the phrase "Climate Change" instead of "Global Warming", Brinker said. "As we continue to add greenhouse gases to the atmosphere (especially CO2 from burning fossil fuels) we are changing the weather patterns we have depended on for thousands of years. Where we grow our food and where we live depends on a consistent climate."
He continues, "Climate change can be seen right here in Fort Worth. On August 22nd we received more than 9 inches of rain which caused severe flooding throughout the Metroplex, causing damage to businesses and homes. This was the second most precipitation ever recorded in a 24-hour period in DFW."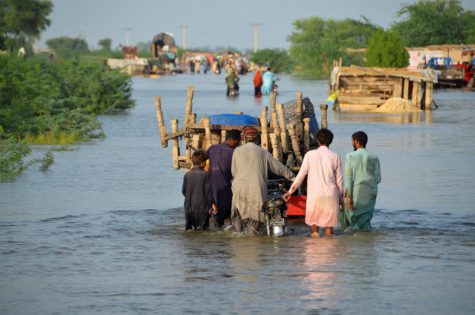 Your donation will support the student journalists of Paschal High School - TX. Your contribution will allow us to purchase equipment and cover our annual website hosting costs.
About the Contributor
Ivy Holloway, Reporter
Hi! my name is ivy and I'm a senior! I'm an Aries sun, scorpio moon, and gemini rising. I love fashion and true crime! I look forward to writing stories...