Get in Loser, We're Going Shopping!
Editoral on 2000s Fashion Trends and Fads
Women's fashion took a more feminine turn as more women began wearing more revealing clothing. Men's fashion of the 2000's resembled fashion of the 1980's. Men incorporated athletic attire into everyday wear. Men wore sneakers, baseball caps, and sweatshirts, pairing them with boot cut jeans. Additionally, boho-chic is a combination of nontraditional, eclectic styles, inspired by gypsies, hippies and artistic clothing of the 1960's and 1970's. The style is a balance between messy and feminine, and at the same time establishes a sense of uniqueness and individuality.
"
Oh my god! I love your skirt; where'd you get it?"
— Regina George
The trend caught on quickly after the 9/11 era because of its emphasis on creating a personalized, eclectic look. The boho-chic style represented being timeless, classy, and closet smart, being feminine and self expression. One was able to express different aspects of their mood and personality through the clothes they were wearing. Dressing in boho-chic fashion wasn't so much about following fashion rules but about the person. The way someone dressed was how they wanted to express themselves to the world. In the beginning of the decade people had money, so everyone spent their money on name brand clothing and accessories. Towards the middle, everyone was in a recession causing them to recycle old fashion. Women mainly dressed with confidence. The internet also had a huge effect on fashion of this decade. It made it harder to get styles, less hard to get and more accessible. It also made fashion more critiqued than ever before.
Early 2000s fashion sense might be trash, but it was totally iconic. We had a strange obsession with really long torsos. Not sure where that came from, but all signs seem to point to the debut of The Simple Life in 2003. Paris Hilton made Juicy Couture tracksuits, tiny dogs, and flip phones the height of cool. But a year prior, Christina Aguilera released her career-defining hit "Dirrty", which saw a boost in celebrities sporting midriff-baring crop tops and streaky highlights on the red carpet. Then, Laguna Beach premiered in 2005 and set the groundwork for the UGG-wearing, pumpkin-spice-latte-drinking women on today. Arguably, Lauren Conrad's greatest contribution to fashion history was the "pouf" hairstyle and the revival of the "going-out top" with jeans. Gosh, were the hairstyles bad, but nothing was worse than our obsession with wearing low-rise jeans with everything — even floor length evening gowns. Accessories-wise, it was all about the chain belt, the baker boy cap, and covering everything in Swarovski crystals.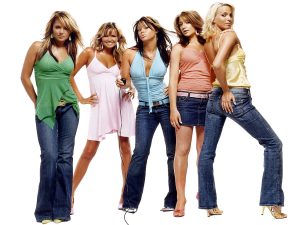 We continue to look at products that laid the foundation for the modern world. Windows XP and OS X (now macOS) 10.0 were both released in 2001, and served as the foundation for our current desktop operating systems.But it was the iPod that continued the tech world's inexorable move to a mobile-first environment. There had been many MP3 players before the iPad, and, in fact, Apple promoted its own music format. But the iPod was introduced with, for then, such shocking capacity that, for the first time, music lovers could carry their entire music collection with them wherever they went.
Your donation will support the student journalists of Paschal High School - TX. Your contribution will allow us to purchase equipment and cover our annual website hosting costs.
About the Contributor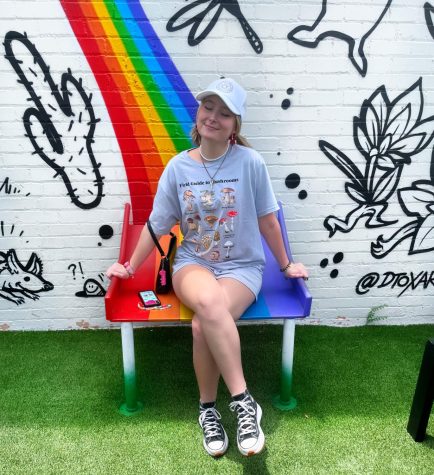 Lauren Brown, Editor
I'm a senior, this is my second year in newspaper, and first year as editor. I go by she/they pronouns. I am very excited for the new year and I hope you...