Edohana Hibachi and Sushi Review!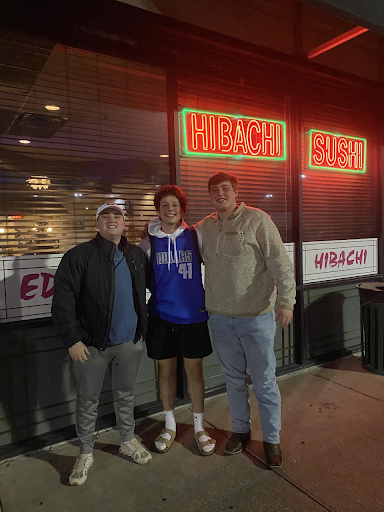 Edohana Hibachi and Sushi is an interactive experience for the whole family. The chefs always put on an entertaining show for the people at the table while they cook in front of you. Seniors, Connor Hadley, Mia Pressley, Maria Gober, Davis Watts, and Ari Simon all attended Edohana on a Wednesday night for dinner. We went to the location off of I-20 and Bryant Irvin in the Lowe's parking lot. Overall it was a great experience but there's many things you need to be aware of before you decide to go. First off, the wait time. We showed up to Edohana around 7 o'clock and they were very short of staff. They were able to seat us quickly but it took over an hour for the cook to become available. We were seated at our table, and were joined by two other random people. At Edohana you will have the chance to meet new people and enjoy new conversations as you dine in.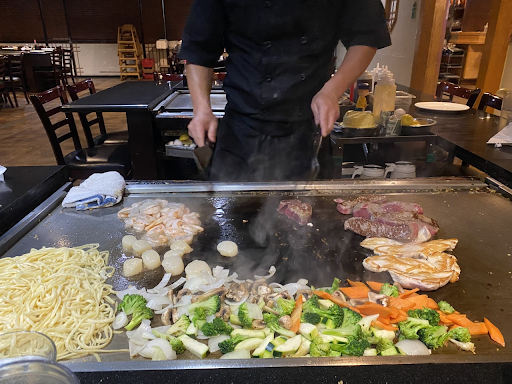 As an appetizer for your main course they bring out miso soup for you and salad with ginger dressing. If you are of age there are plenty of alcoholic beverages for you like sake and other cocktails. The prices on the food are on the more expensive side but the experience makes it worth it. The chef cooks in front of you and has his own little tricks to keep you involved. The fan favorite is always the onion choo choo train that the chef does. The Main course comes with fried rice, your choice of steak, chicken, or shrimp, along with noodles, and vegetables. Chicken is the cheapest option along with shrimp and then steak. The chicken dinner is about 20 dollars. The steak dinner is 27 dollars. Of course you can also order any sushi roll to the table and these prices range from 10 to 15 dollars.
Edohana is very inclusive with all ages. If you are there celebrating a birthday all you need to do is tell your waiter and the rest is history. At some point during your dinner the entire waiter staff will come out banging a giant drum and singing their happy birthday song. They then give you free fried ice cream to the person for their birthday. All in all, Edohana Hibachi is a great experience for all and you and your family should definitely try it out.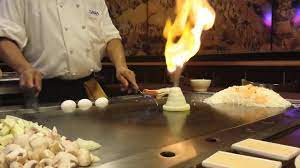 Your donation will support the student journalists of Paschal High School - TX. Your contribution will allow us to purchase equipment and cover our annual website hosting costs.