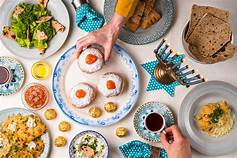 Chanukkah is known as the festival of lights, and there are a few special foods that are traditionally eaten during these 8 days.
Traditional Chanukkah food is typically greasy, to represent the oil that lasted 8 days for the Jewish people as a miracle when it was only supposed to last 1 day.
 Senior, Ari Simon says, " Krispy Kreme filled donuts are the perfect fried food for Chanukkah!"
Some traditional foods include: Latkes (fried potato pancakes), Sufganiyot (jelly filled donuts), Zeppole (fried puff pastrys), and Chocolate gelt, which is used to play the game of Dreidel. Many people pair Latkes with sour cream or applesauce.
"I like to eat my Latkes with applesauce," said Freshman, Sydney Ratner. There is always a debate about the best topping around Chanukkah time.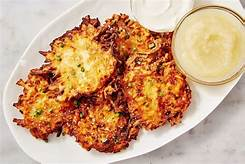 If you want to make Latkes, here is a great recipe: https://cooking.nytimes.com/recipes/1015533-classic-potato-latkes