Girls Soccer Tryouts and a New Coach
After a hectic first few months of school, the Paschal girl's soccer program is finally settling down with a new head coach. Head Coach Suzanne McGown and assistant Coach Nolan Dombrowski hope to lead the girls to playoffs this year. Coach Mcgown is a teacher at JP Elder middle school and has a daughter, Allison Mcgown, who is a senior at Paschal. Tryouts will take place November 29-December 3 from 7:30-8:30. Coach McGown states that "the hardest working girls with the best attitudes will make her team."
Coach Mcgown stated, "I want to create a community of positive hard-working girls that also are having fun." Her main goal for this year is to bring humanity, integrity, and character back to the sport. One of the main things she is working to achieve this year is to get the girls in the weight room twice a week in order to prevent injuries and get the girls stronger. 
Coach Mcgown wants everyone who is trying out to know that everyone is on the same playing field, "we are all just PHS soccer." Coach McGown is creating an environment where there is no hierarchy or judgment and where everyone is included. Above all, Coach McGown stresses that she wants to have a fun season.
Our season will begin Friday, December 10 at Arlington High. The varsity team will play in 5 non-district scrimmages and 2 tournaments. District games begin on Tuesday, January 25 and we would love to have some supporters as we kick off the season.
About the Writer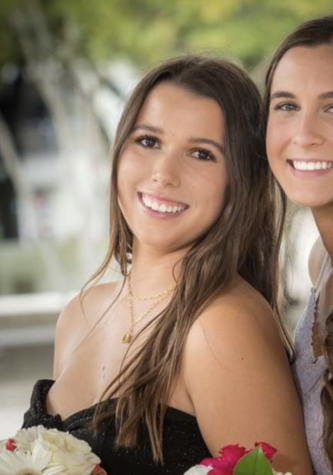 Maria Gober
Hello! I am a senior and this is my third year on the Pantherette! I play soccer and I'm looking for a rich husband.