Panther Pals!
Have you had trouble connecting with other students post-pandemic? With our rapidly changing school, our lives have been chaotic. It can be so difficult to connect with your peers. Paschal Pen Pals proposes a solution.
We have created an opportunity for Panthers to write to their fellow students and build new connections. Panthers will be expected to write a letter only once every two weeks following the pattern that they will receive a letter then respond to that, creating a chain.
 If you aren't sure what to talk about then don't worry, topics and icebreaker questions will be provided. There will be options to either know who you are speaking with or remain anonymous. Panthers will be given the opportunity to use their advisory period to write their letter if they choose to do so.
FAQ's:
What happens if my partner just stops responding?
Our team will do our best to make sure that each person has enough reminders to make sure they have their letters written on time. If a situation arises in which a partner stops responding you will be matched with a substitute pen pal, who may end up being long-term.
Is there an option for someone else to respond if I'm busy?
We encourage our participants to write their letters as consistently as possible because this is a commitment that you have made. Please contact us as soon as possible if you are no longer able to write your letters.
How do you partner us up?
Partners will be assigned based on your interest. You may think we would assign people with similar interests as partners however that is not our goal. We will do our best to create partnerships with people who have not met each other.
Where can I sign up?
About the Contributor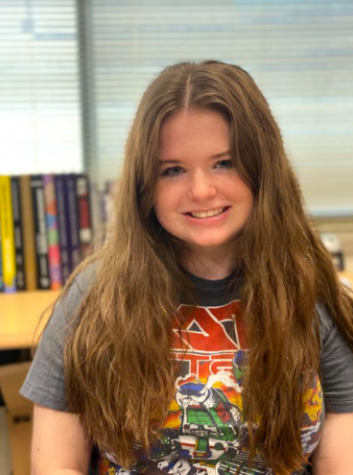 Emma Patterson
I'm a junior, this is my first year on the Pantherette, and I'm excited to write articles.