Influencer of the Week: Matilda Djerf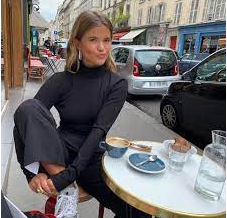 Meet Matilda Djerf, a Swedish 21 year-old, fashion loving social media influencer and entrepreneur. In 2019, Matilda turned her love for fashion and clothing into a successful business when she launched her very own clothing brand, Djerf Avenue. "The name came to us when we were having breakfast at All Time in Los Feliz, LA" says Matilda, "We want you to feel like you're walking down an avenue that breathes Djerf Avenue when you enter our world". Djerf Avenue sells a variety of non-seasonal clothing inspired by Matilda's unique sense of fashion.

Djerf has used her platform in a positive way to inspire teenage girls across the globe. Maddy Sandoval, a senior at Paschal, is one of many people who have been greatly impacted by Matilda. "When it comes to my overall favorite influencer I can confidently say that Matilda Djerf is mine.", says Maddy, "Matilda is the influencer that I always go to for fashion inspiration, daily affirmations, and for feeling as if I am not alone when it comes to having mental illnesses. She has taught me so much, coming from a variety of things, such as how to be confident in my body, to wear whatever without having the worry of what others think, and that also sometimes adding a cute and colorful blouse to an outfit can complete a look. She is someone who I think everyone should know, and is someone who has definitely taught me so much when it comes to fashion and more of what fashion can really be to you."With 1.8M followers on Instagram, Matilda Djerf has not failed to inspire every single one of them. She is grateful for all that she has, and uses it to positively impact as many people as she can. 
Quote of the week: "when there is no enemy within, the enemies outside cannot hurt you". I've had this quote written down in my notebook forever. Since it's been very important to me I thought I would share it with you, my little family 💘🌈   -Matilda Djerf
About the Contributor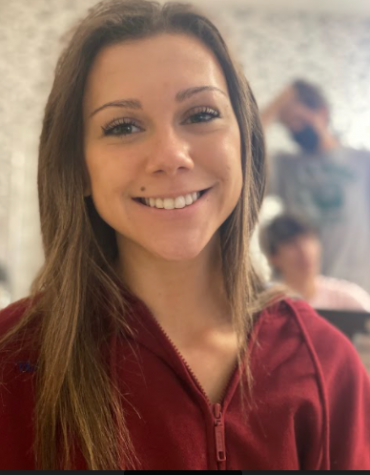 Ella Alvarado
Hi! I am a senior member of the Pantherette. This is my second year on the newspaper staff and I am super excited for the upcoming year!