Off the Beaten Path: Trying Under The Radar Restaurants So You Don't Have To
As most teenagers eat at the same restaurants every day for lunch, we are trying to expand your horizons by putting affordable meals in the area to the test. On our first food journey, we tried three restaurants: Taco Casa, Church's Chicken, and Burger Box. To rate these restaurants, we decided to use a 15 point system: 7 points for taste, 5 points for price, and 3 points for service. 
Restaurant #1: Taco Casa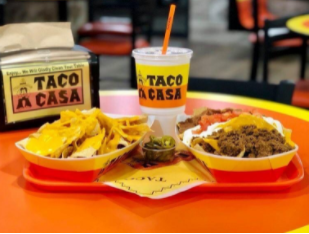 Senior, Jeremiah Montelongo said, "Taco Casa is the best fast food taco restaurant for the right price".
On our 15 point rating scale we gave it a 13/15. The food had a 5/7 taste rating along with a 5/5 point for price and 3/3 for the customer service. Me and Charlie got 2 soft tacos with beef cheese and lettuce and 2 hard shell tacos with everything on them.
Restaurant #2: Church's Chicken
We also went out and tried Church's Chicken which was not high on our scale. We would give churches an 8/15. We split a 3 tender combo meal and a 2 piece dark chicken meal. The food was a 3/7 if we were being generous. The price was a ⅗ and the customer service was just a ⅔. Overall, Church's Chicken would not be one that we would recommend.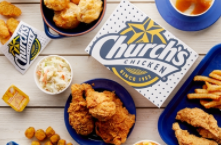 Restaurant #3: Burger Box
In our opinion this restaurant had the best food. Coming in at 13/15, Burger Box had great food with very affordable prices as well. The Food was a 7/7, the price was a 5/5, but the only thing was that they initially forgot to give us our drinks. This brought the customer service down to a ⅓ despite the awesome vibes the restaurant gives off.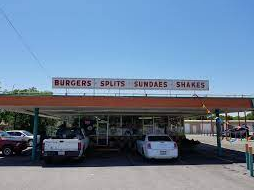 As far as these 3 restaurants go, we would suggest trying Burger Box and Taco Casa. For Church's chicken we would suggest saving your money and spending it elsewhere. This is just the first of our reviews and if you have any recommendations about other restaurants off the beaten path that we should try, we would love to hear them.