So, What Now?
It's the last year of high school and the first time going into the "real world". Apparently we have been living in a fake one. We spend almost two decades doing what we have been told to do and now we have to choose a path that will impact the rest of our lives mostly by ourselves. No one ever misses the chance to ask "What will you do after you graduate?" Here are some options to consider doing after you graduate high school. 
The most well known thing to do after high school is to continue your education at a university. There are many universities to pick from, and some people may even have had a dream university that they have been wanting to go to since they were young. If you are just now exploring your options, that's okay. Working towards getting into your dream university or barely figuring out which university you would want to go to because of whatever situation you're in right now are both options that are okay. One is not better than the other, so no pressure. The important thing is to decide what university fits you best. For example, choosing a university that is close to home or a campus out of state. Darien Williams, a senior at Paschal High School who will be attending UNT in the following fall, said "I believe it was towards the middle of last summer when I sat down with my mom and family for I think was about three days of discussion before I came to the conclusion that UNT is the place for me." It's up to you to choose what university campus is made for you.
If you are undecided or not in the ideal financial situation, you can always seek further education at a community college right after high school. The decision of going into a bigger college can be decided later. You can use this time in a community college to explore more majors and see some fields of study that you can invest in. "I plan on going to TCC because it fits my situation at the moment. I will see if I want to study graphic design marketing to possibly transfer to UTA later," says Angela Jasso, a senior at Paschal High School. At a community college you can arrange to get a degree or a certificate while attending. One can also use this time to save up to go to a university or simply stop your education there.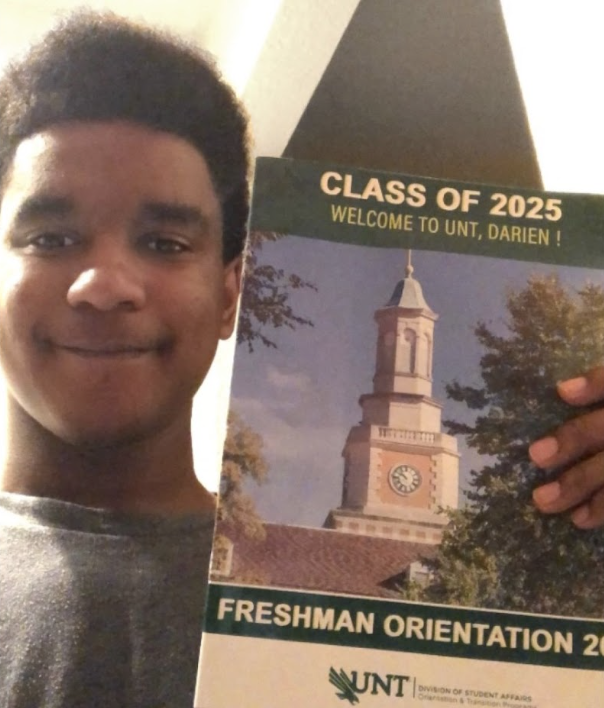 Another alternative of extending your education is seeking only a certificate. Certificates are different from degrees because they focus on the students learning specific skills for a certain career. For example, to be a cosmetologist you do not need to have a degree. A cosmetology certificate along with other training courses will suffice. 
Taking a break from school to take a gap year can also become a relief for students. A gap year means that you will take a whole school year off to either work, travel, meet new people, to network, or figure out what you truly want to do. You can make the experience into what you want it to be. Collette Steed, a Paschal High School alumni who took a gap year, said "I met lots of different people- a restaurant manager who has her RN, works on the side as a software engineer, and races fast cars for fun. The president of a financial aid company whose home was offered to Ryan Gosling while he shoots a movie. A Greek barista who speaks French and left his successful corporate job to learn everything about music production. I never would have found those people if I hadn't had the exact experience I had." However, taking a gap year does not mean that you can't apply to colleges while being a senior. Students are still able to apply to a college, get accepted and then defer enrollment. By doing this you are telling the college that you will be going there but you will be attending a year later. 
If you are not looking to gain any more education following the preceding paths, you can always gain experience working a full time job. Of course something that will eventually help you pay all the bills, but also something that doesn't have to determine what life will consist of. If making money to live in a minivan and traveling across the world in it will make you feel accomplished, then do so. Following what society has implemented us to think what makes one successful or not is something that will not always make everyone happy. Having a good understanding of your own values and seeking what you want to do will come with sacrifices and benefits. It is up to you to make your future a unique experience.