Dating During COVID
Dating in high school is hard, but it's even harder when a global pandemic is thrown into the mix. Most of the students at Paschal don't know exactly how to navigate a relationship through
COVID-19, but the Pantherette staff asked some of our very own young lovers how they are dating during COVID, and there was a mostly similar consensus!
Have you and your significant other been dating since before corona? If not, do you think you would have lasted through quarantine?
Most of the couples we asked started dating during or after the COVID lockdown. The couples who started dating after the lockdown said they think they would've lasted through the
quarantine. Sophomore couple Grace Turner and Brian Castillo have been dating since June, but talking since before the lockdown.
"We lasted all through quarantine and he waited to ask me out on an official date in person when we could," says Grace Turner.
If you and your significant other have been dating since before corona, how have you seen your relationship flourish or degrade?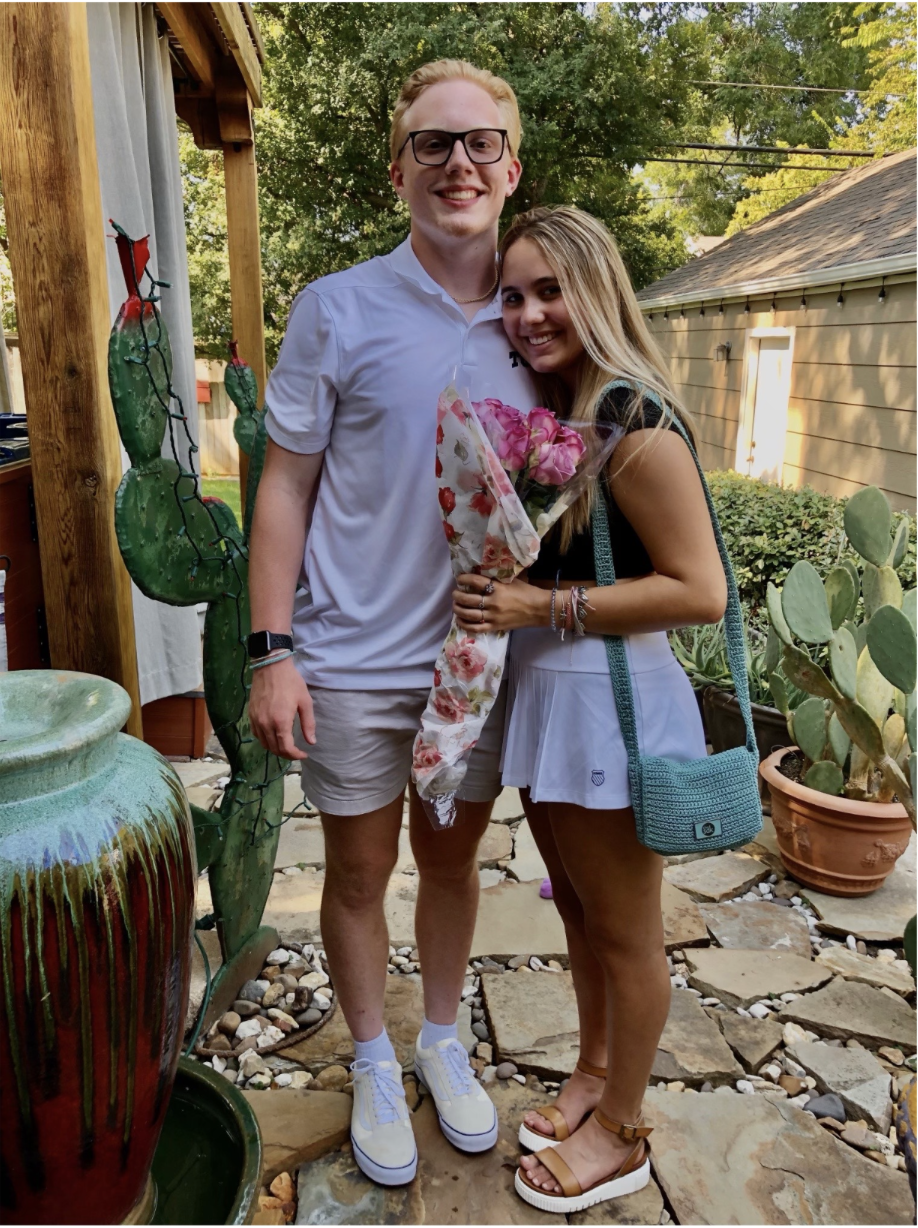 The only couple that we interviewed that has been dating since before corona was juniors Gracie Shaskan and Matthew Transou. They have been dating for about a year and 8 months!
"Our relationship has flourished, even though it's been a lot harder to be able to see each other because of our schedules. We've made sure to make time for one another which is super important," says Gracie Shaskan.
Would you say your emotional connection has been strengthened or weakened?
Every one of the couples we interviewed said their relationship has been strengthened during COVID! So despite the challenges, there is a bright side to dating during these hard times!
Senior couple Alexandra Laocmbe and Xavier Deluna said, "Our relationship has definitely strengthened because now we really have to learn to be more independent, while also being there for each other, so we've grown personally and together."
What are some fun things or activities you and your significant other have done during COVID that you don't think you would've done pre-corona?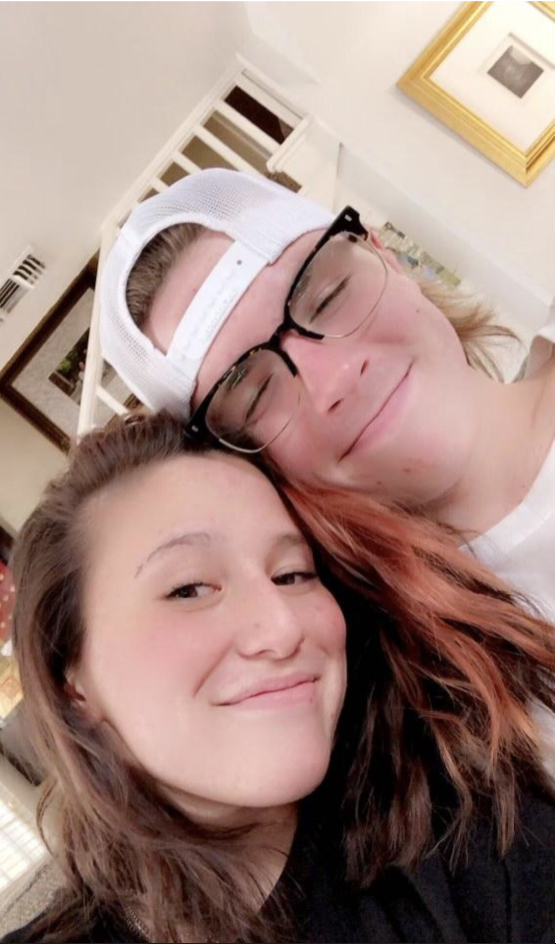 We got multiple responses on what couples do together during corona! These responses could be helpful to anyone in a relationship, looking for new fun things to do together during these
hard times!
"We go to TCU and hang out in the hammocks and go to the volleyball courts. I definitely wouldn't do that by choice, but ever since then I changed my mind," says Grace Turner and Brian Castillo.
"Matthew will go thrifting and shopping with me! We spend a lot more time outside just hanging out and also a lot more swimming and hanging out with each other's family and pets," says Gracie Shaskan and Matthew Transou.
"Some things we do is hangout in our backyards or bring each other lunch to eat outside," says Maddi Zamarripa and Hudson Urbanaik.
What challenges have the two of you overcome, and what has been your biggest success?
Most of these young Paschal couples said that communication was their biggest struggle. Especially for the couples who started dating during the pandemic, having to get to know each other mostly over the phone was the most challenging thing for them.
"Brian and I hung out once before the lockdown and I didn't feel like I knew him at all even though we've been friends over the years. I felt like I didn't know him in the way I wanted to so getting to know each other over the phone was probably the hardest," says Grace Turner.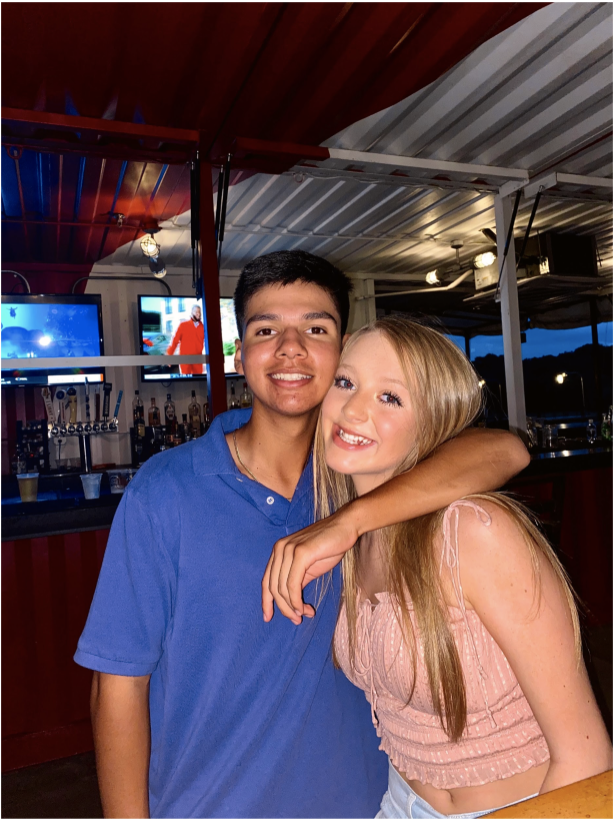 "One of the biggest challenges was not being able to see each other as much as we'd like but we tried to make the most of it," says Maddi Zamarripa.
Despite the challenges with communications, many couples also had many successes!
"I have a really hard time being independent, so he has found ways to not make it difficult. We have also been more open with each other so our communication with each other has definitely improved," says Alexandra Lacombe.
"A success for us would be connecting on a different level. It's all
communication and learning about each other instead of just staying at home, watching a movie, then leaving," says Maddi Zamarripa.
No matter what hardships we face whether it's with the pandemic, or in relationships, romantic or not, these couples have shown that there will always be a way to overcome it! онлайн займы займ на карту мгновенно круглосуточнозайм срочно без отказов и проверокзайм под материнский капитал займ на карту без регистрациисрочный займ на яндекс деньгиденьги в займ москва
About the Writer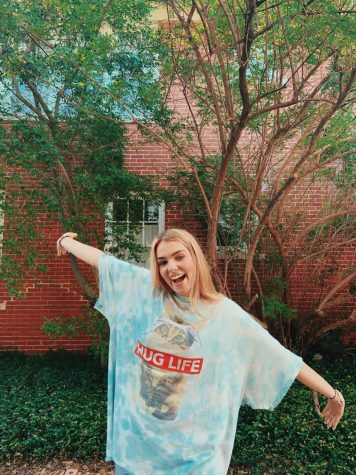 Casey Speer, Enterprise Reporter




AYO!! My name is Casey Speer and i'm a senior. I've been a staff member on The Pantherette for the past 2 years, and I am an Enterprise Reporter!...