Paschal Teacher Speaks on Covid-19 Experience
In a recent Facebook post, Paschal choir director Nathan Benavides revealed that he had tested positive for Covid-19 after coming into contact with a friend that had the virus.  I interviewed him about his experience over Zoom.
Mr. Benavides says that he began to show symptoms about a week after he had contact with his friend.  He had these symptoms for eight days, however in the interview, he says not to be scared.  "It's going to feel like you're sick," Mr. Benavides states, "My fever never went over 100.8,".  Mr. Benavides also says that most people who get Covid-19 are only going to feel mild symptoms, not the severe symptoms that are talked about on tv.
Once Mr. Benavides started to experience coughing and shortness of breath, Tarrant County recommended he start getting tested.  He tried getting tested at the emergency room, Care Now, and MedStar.  They all refused.  He says this was most likely because of a limit in testing kits.  He finally found a place that would test him, the American Airlines Arena in Dallas.  The test was positive, but due to the location, Mr. Benavides will not be registered as a case in Tarrant County, but a case in Dallas.  When asked whether or not this could be a reason why numbers in Dallas are much higher than numbers in Fort Worth, Mr. Benavides replied that it is possible.  However, this could also be due to Dallas having a larger population and more apartment style living than Fort Worth.
After telling him that he tested positive, a person in Dallas informed Mr. Benavides that he should talk to his health care provider for further instructions.  "I don't have a doctor…there isn't anyone for me to follow up with regarding recovery status." Mr. Benavides says.  He gives his information to John Peter Smith Hospital, but has not heard back from them since.
In our interview, Mr. Benavides says that the state should be doing more to make the testing process easier for people to use, and due to lack of testing, the state's numbers are probably a lot higher.  He says it would probably be helpful for the state to keep a database of people with the virus.  "People need to be able to accurately communicate their health status and we need to know clear and concise steps to testing, monitoring, and recovery follow up steps," states Mr. Benavides in his Facebook post.
Mr. Benavides has been symptom free for thirteen days now, and is feeling fine.  He is trying to avoid going out, and when out maintains a distance of 10-20 feet from other people.  He wants to reassure people that they probably aren't going to die from this virus, but nevertheless they need to be careful and social distance.  But after experiencing the Covid-19 testing mess, Mr. Benavides poses an important question, "Should the system be so flawed?" срочный займ займ без отказа отзывыбыстрый займ спбзайм наличными срочно дельта займгрин мани займзайм займер
About the Writer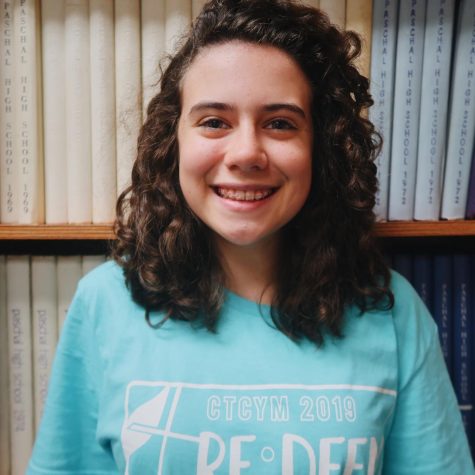 Mia Abbe, News Editor
Mia Abbe is a senior at Paschal, and this is her third year on the staff.  She carries pepper spray on her wallet, so you better watch out. In her free...