Scheduling: Meetings, Changes, Everything You Need to Know!
On Monday, January 13th, Paschal hosted a meeting over scheduling, GPA changes, an class rank changes that may happen in the 2020-2021 school year.  The meeting was run by Maria Phillips, a director of curriculum policy at FWISD.  
"The purpose of the meeting was to gather input.  Input from this meeting and others will be used to make recommendations to the FWISD board of education,"  Phillips said.  
There were more than 100 parents attending the meeting, all representing different grade levels.  There were no students at the meeting, however, students representing many FWISD schools met earlier this year to discuss possible changes to the class rank policy.
In 2018, Paschal introduced the eighth period day, which parents have since raised concerns about.  These concerns ranged from the eighth period days being too tiring on students to 45 minutes not being enough time for students to learn.
"I would prefer seventh period days, because either we would get more time in lunch or we would have more time in each class to get done homework that we would not have had time to do otherwise." Sophomore Joey Tullis said.
The meeting also discussed FWISD's class rank policy.  Parents are concerned about how the current class rank policy can create a high stress environment and cause students to drop electives to take more 5.0 classes.  Class rank changes will be implemented to the incoming freshmen class of 2020-2021.

"A change to the class rank policy will allow students to take courses that they are passionate about (choir, athletics, CTE courses, band, art, etc.) without having to worry about a drop in class rank." Phillips said.
Some students don't agree.  "Class rank solely based on core classes would not only motivate students to slack in their electives, but for people to whom electives matter a lot, it would be a let down for them to not count towards their rank." Tullis said.
UPDATE: An article on the Star Telegram that was published early Thursday morning revealed that FWISD will move to a block schedule this fall.  The details are still being reviewed, but because the district's staff is in charge of scheduling, the board will not vote on them. This story will be updated once we have more information.  
About the Writer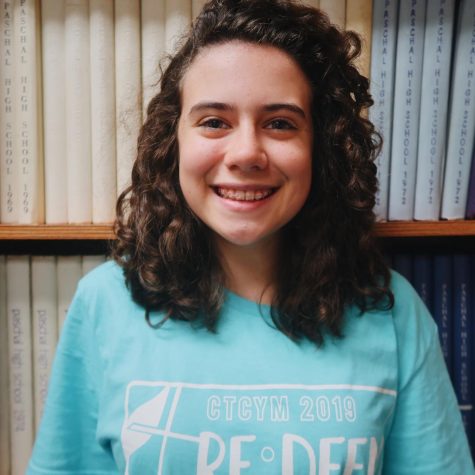 Mia Abbe, News Editor
Mia Abbe is a senior at Paschal, and this is her third year on the staff.  She carries pepper spray on her wallet, so you better watch out. In her free...