The Chairy Orchard
Hello everybody, we are finally back from a lack of articles! Kicking off 2020, The Panther Eye takes a wrong turn out of Fort Worth, North on 1-35 to  Denton, Texas. Denton is home to the University of North Texas, Texas Woman's University and… The Chairy Orchard. 
Snuggled between the homes of two long-time friends, The Chairy Orchard is a creative and artistic "destination" established in 2015 by Judy Smith and Anne Pearson. "The Chairy Fairies"-a nickname they've coined for themselves-have lived across from each other for over 40 years . The "Fairies" decided to come together and buy the empty lot between them, as it was home to many of their children's activities and memories.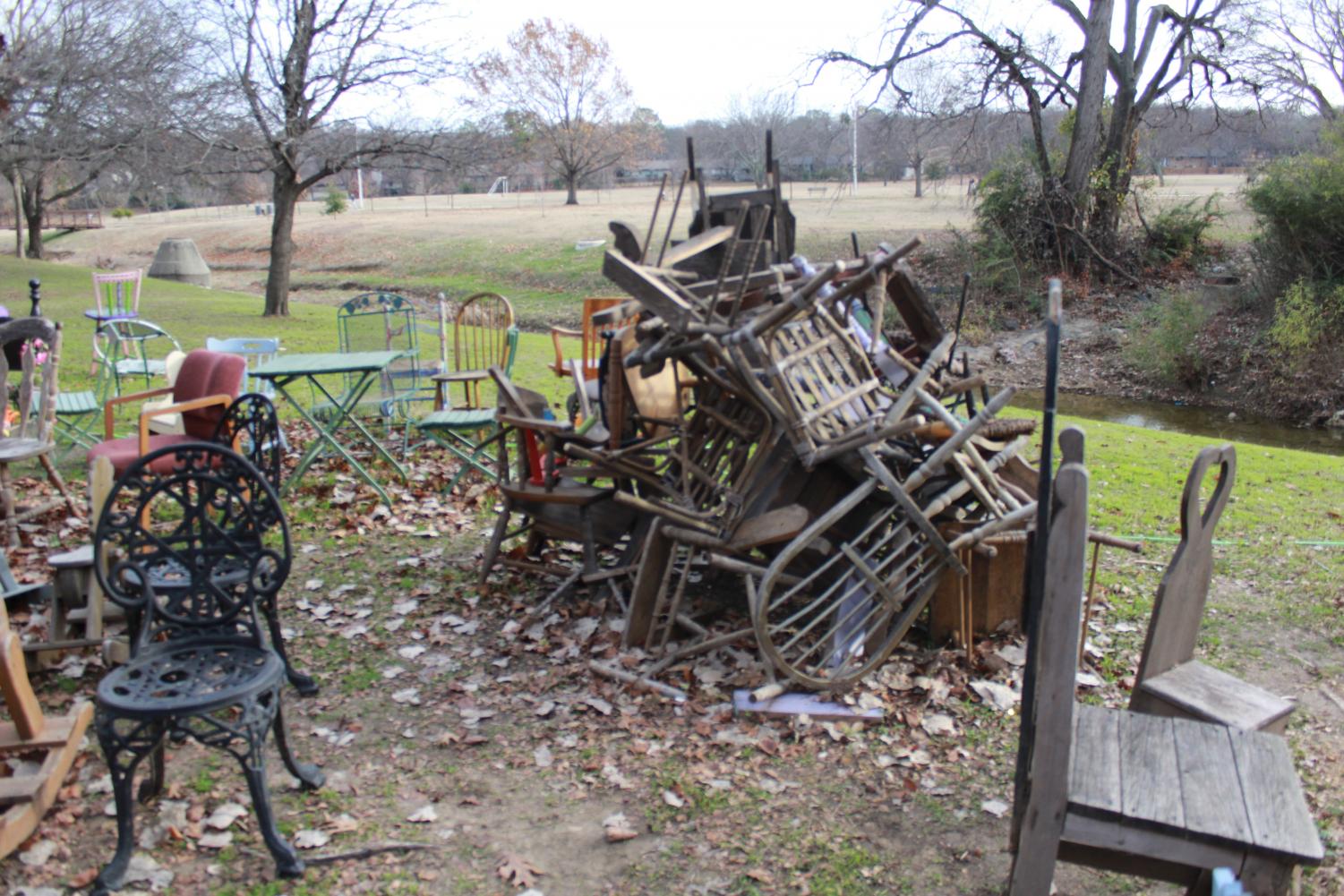 As a result of being located in the floodway, no structure was allowed to be built on the lot which led Smith to attach chairs to a group of trees located in the rear of the lot. "The Chairy Tree" was built, with Pearson expanding the pun until " The Chairy Orchard" came to be.
Pearson and Smith scavenged for chairs almost anywhere they could, from thrift stores to garage sales and even dumpsters. Eventually, a close friend and artist Mark Holderbaum was asked to build an entryway out of 30 metal chairs "The Fairies" collected. One welding session later and the "Chairy Arch" was built.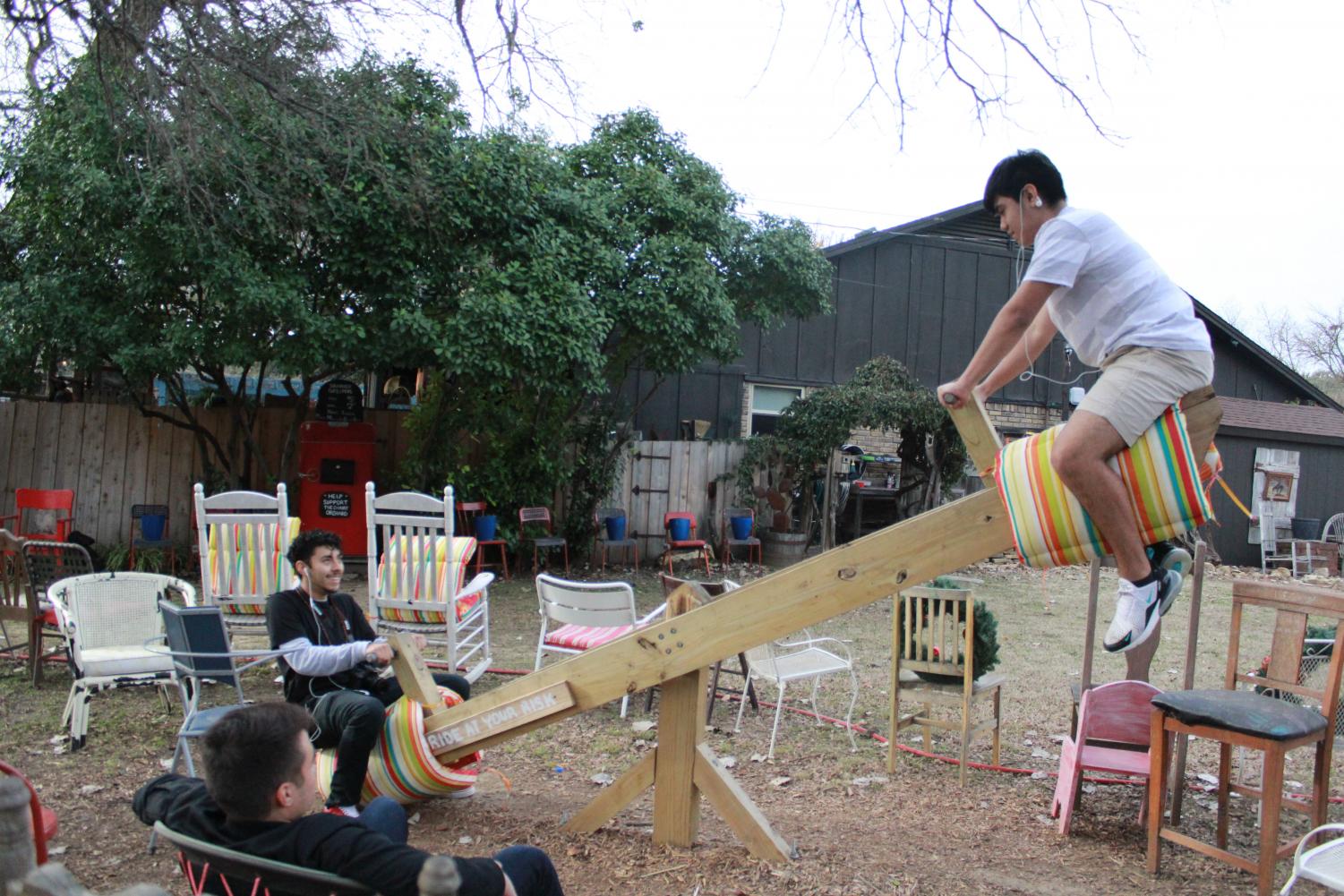 Smith's family offered their talents too, with her son Terry building a giant chair and her grandson building what is known as "The Chairy Totter," which, by the way, was a pain to get on, but actually was a pretty enjoyable ride.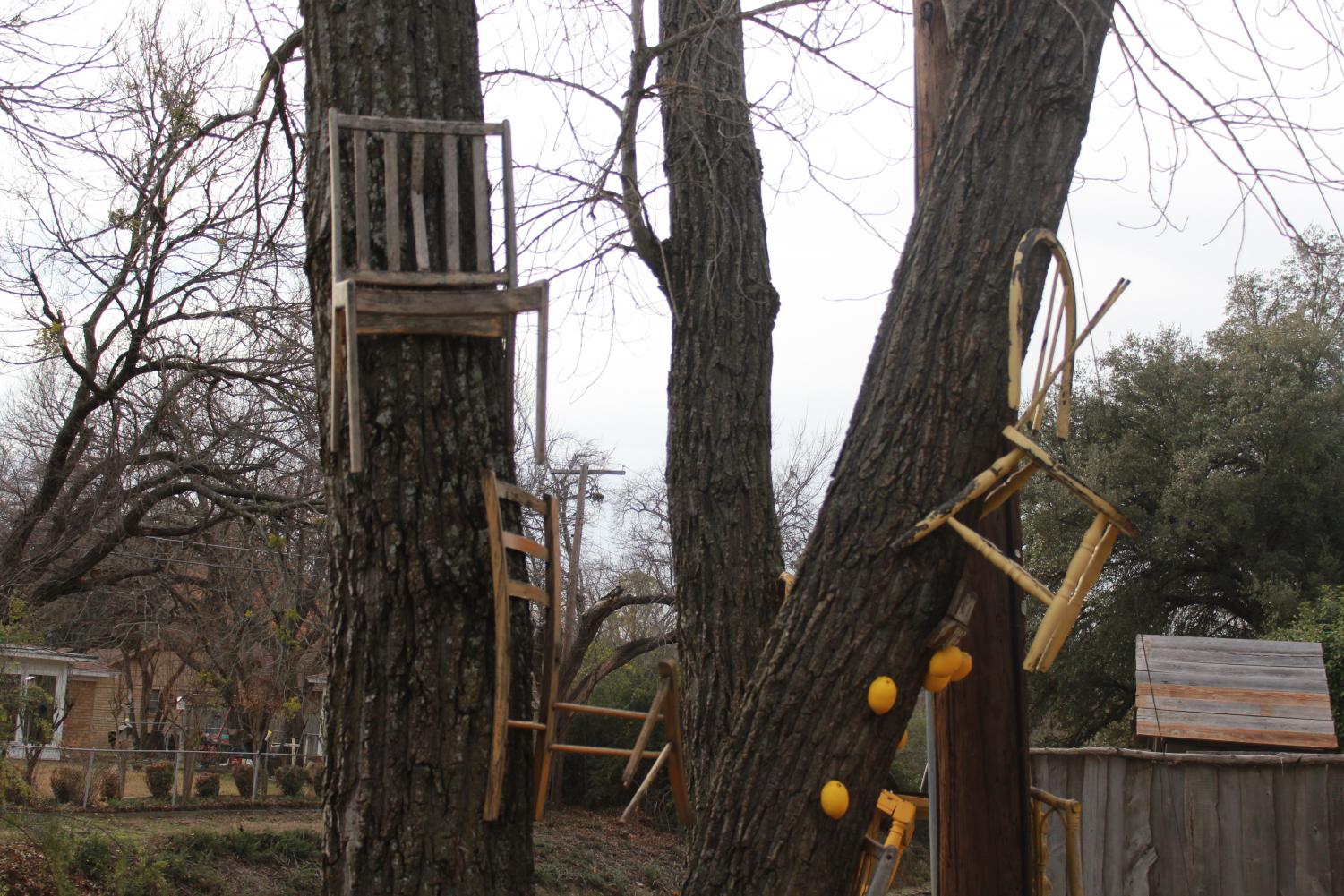 Sadly, nothing lasts forever. When chairs become too damaged due to weather and eventually "die," they are put into "The Chairy Graveyard" (so many chair puns!) That being said, before more of these "Chairy's" die, head on down to 1426 Churchhill Drive and experience this spectacle first hand.
Schedule your wedding at The Chairy Orchard, have a birthday party there, take homecoming photos- instead of taking them at Goatman's Bridge-or just have a potluck dinner! You can also donate chairs, ride "The Chairy Totter", and take lots of cool photos with the many incredible "Chairy's!"
It took me and my friends about an hour's drive to get down to Denton from Fort Worth, however, with the right playlist, right group of people, and the pit stop at Buc-ee's, the trip won't be too boring! 
Hope y'all enjoyed this sweet "Chairy" Treat and check back next week, as we continue our regular weekly look through The Panther Eye! What will we look at? Well, because I don't really know, we'll keep it a "surprise". unshaven girl займ на яндекс кошелек без картызайм онлайн срочно с плохой кредитной историейвзять займ онлайн срочно без отказа займ всембезвозмездный займзайм под залог птс тюмень
About the Writer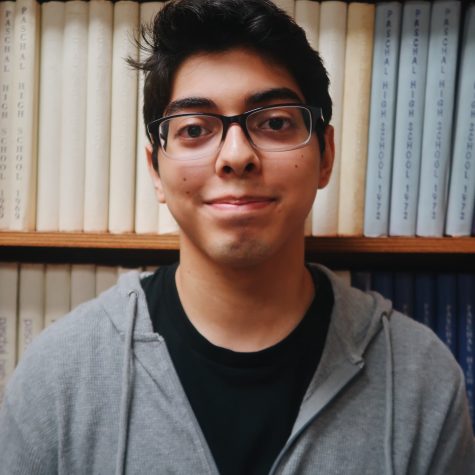 Giovanni Mata, Enterprise Reporter/Photo team
Giovanni Mata is a Senior at Paschal High School and new to the Pantherette. Gio is an avid Ukulele player and photographer. In his free time, he meditates,...