Nuevas Oportunidades: CIEE
Hang on for a minute...we're trying to find some more stories you might like.
Viajar es algo que muchos de nosotros queremos hacer en algún momento de nuestras vidas, generalmente cuando somos más jóvenes. Pero, siempre tenemos los factores del dinero, los estudios escolares o el trabajo que nos detienen a viajar. 
¿Qué pasaría si hubiera un programa que nos permitiera estudiar o trabajar en el extranjero y que también ayudara con el aspecto financiero? Con el programa CIEE, puedes hacer esto y hacer del mundo tu salón. El Consejo de Intercambio Educativo Internacional, o CIEE, comenzó en 1947 y es una organización sin fines de lucro que ayuda a promover la educación y el intercambio internacional. Existen múltiples programas para cada categoría: estudios en el extranjero, intercambio de trabajo y desarrollo profesional. Hay 45 países diferentes para viajar, desde África hasta el Caribe y América Latina. Se trata de 3-4 semanas de aprendizaje práctico, viajes grupales y otras actividades divertidas/exploraciones de nuestra elección. CIEE ayuda a experimentar, adoptar una nueva cultura y un nuevo idioma. 
Poder viajar a un país y disfrutar una cultura completamente diferente te ayuda a aprender y desarrollar habilidades para el mundo real, para poder "trabajar en un mundo globalmente interdependiente y culturalmente diverso". Vas a vivir una experiencia de primera mano sobre cómo el mundo es realmente un mundo crisol.
CIEE también ofrece más de $13 millones en becas y ofertas a más de 1.200 escuelas secundarias en todo el país. Los estudiantes pueden calificar para becas "Merit Only" o becas "Merit and Financial Need". Pueden obtener un 10% de descuento o hasta el viaje completo pagado con la ayuda que brindan. Los únicos costos de lo que usted se debe preocupar son los boletos de avión. Cuando se trata de CIEE, la falta de dinero nunca es una excusa para no participar. 
Para más información sobre el programa, puedes ir al salon número 202 de la Dra.Marchi ó puedes visitar https://www.ciee.org/ .
About the Writer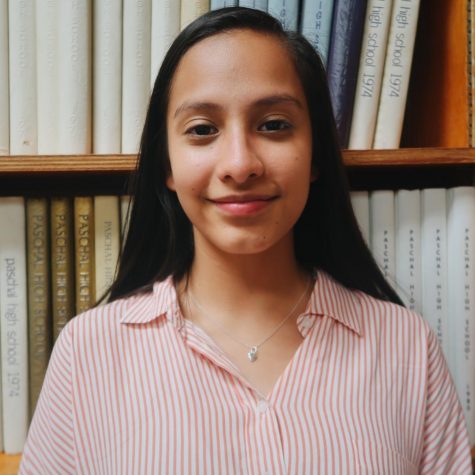 Brisayd Muniz, Enterprise Reporter
Brisayd Muniz, or better known as Brisa, is a junior at Paschal High School. She is a hispanic church girl that goes to church and reads her bible!!! Also,...