Include Video Sparks Student Discussion
The leadership class at Paschal recently created a video to shed light on minority student experiences. In the short film, Paschal students talked about their personal stories of discrimination due to their ethnicity. One student describes the great divide created within the Paschal community, speaking of 'white territory' and the segregated groups within the school.
Other students featured in the video speak of their personal experiences with peers, who use derogatory terms and shame them because of their ethnicity.
The Leadership class held a discussion regarding the video at both lunches on Monday. Paschal students spoke about how they think the school can improve and tactics to help better the school and community be more inclusive. 
To protect students' willingness to speak out about this sensitive subject, students' names who participated in the video discussion groups will not be disclosed.
One student began the conversation by sharing, "You have to make people uncomfortable to get people to talk about things." In addition, the students agreed that children, as young as Pre-K or Kindergarten, need to be taught to accept others and learn to love.
As the discussion continued, another student added, "The reason people still live in different neighborhoods is because the government has historically segregated people and those neighborhoods still exists today."
To which a student responded "That was back in the 1960s."
During the discussion, students brainstormed ways to make our school a more inclusive environment and to respect others' culture. "What are we as a group really trying to do?" is an important question the group raised in regards to acceptance of all differences. The resulting consensus: it has to be a whole group effort; change doesn't come from one person, it emerges from group effort.
Next steps discussed in the group :
Start efforts for inclusion early in the student journey, prior to high school

Support teachers' efforts to promote diversity in class, such as seating arrangements

Hold one another accountable; be aware of others' attitudes and actions around you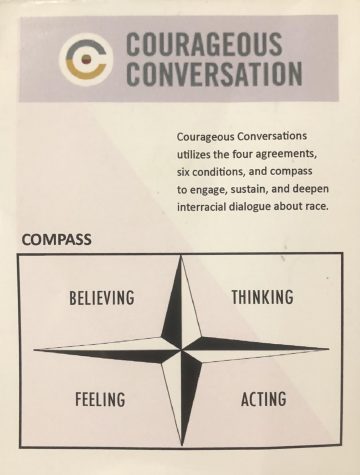 The group hopes following these steps will raise awareness for the cause early on, in hopes that by the time current elementary and middle school students get to high school, such issues around diversity and differences do not exist, rather that Paschal is a place of inclusion. 
As one student left the meeting, she reflected, "You can only talk about your personal truth, because you don't know what other people might be going through. You don't know other people's' perspective."
быстрые займы на карту телепорт займзайм на карту онлайзайм на полгода на карту займ экспресс онлайнкак получить займзайм contact