Think Before You Ink : A Guide to Teenage Tattoos
Trends among teenagers change in the blink of an eye. Bootcut jeans? So 2007. Chunky white FILAS? Adorable. Juicy Couture velvet tracksuits? Surprisingly making a comeback. But, one trend that has ceased to go extinct? The teenage obsession with tattoos.
Tattoos are a way for people to express themselves; whether it be related religion, a loved one who has passed away, or even to commemorate a relationship. The real concern lies within the fact that an increasing number of adolescents getting tattoos are not being fully educated on safety, upkeep, and possible employment concerns.
According to a survey done by Harris Polls in 2015, 47% of Millenials have at least one tattoo, a major increase compared to the 13% of the "Baby Boomer" population. The rise in teenage tattoos has required many states to amend laws allowing minors to get tattoos, making it much harder to legally get a tattoo if you're under the age 18. In Texas, Health and Safety Code Ann. §§146.012; 146.124; 146.125 prohibits any minor to get a tattoo "without the consent of a parent or guardian who believes it is in the best interest of the minor to cover an obscene or offensive tattoo." This means many teens who want a tattoo have to take an alternative approach, which is often times much cheaper, but much more unsanitary and can lead to serious infection.
One of these methods is called "Stick N' Poke", which is done by using a sterilized needle, sewing thread, and India Ink to "poke" the skin, producing a permanent tattoo*. Chloe Lancaster, senior at Arlington Heights, began doing Stick N' Poke out of impulse. "…I needed another way to get out some cringy teenage angst, so 16 year old me goes to Hobby Lobby to buy India Ink and sewing needles." Chloe then began to tattoo her friends after her first self-tattoo was successful, "I did my pinky finger and it turned out great! My best friend really liked it and she asked me to do a little rising sun on her finger." Chloe also emphasized the importance of sanitation while giving herself and others tattoos. "It's definitely a huge concern. I wear fresh gloves, have plenty of alcohol wipes and cotton pads on hand, and of course the first application of Neosporin when I finish the tattoo. Sterilize the new needle with fire and alcohol wipes and use fresh ink every time."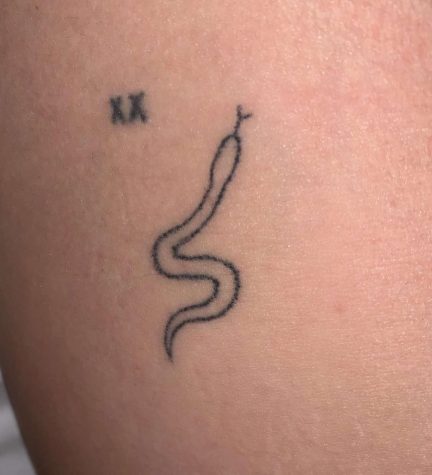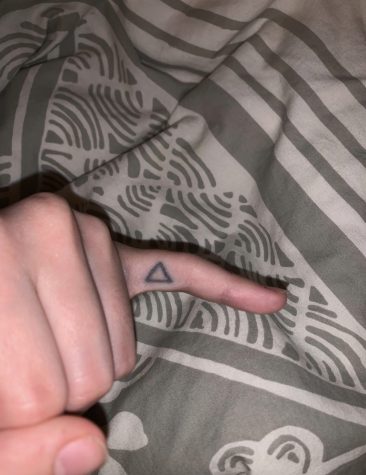 Other teens wait until the monumental 18th birthday to get their first tattoo. Noah Salas, senior, had the idea for his tattoo a year before he got it done. "I first thought about the tattoo when I was baptized about a year ago…" and wanted to represent that "…I'm with God.". When asked about parent approval on the tattoo, Noah says, "My mom was with me on it since my mom and sister have a bible verse (tattoo), as well has the Numeral 3 we share." But, when asked about future job opportunities, Noah says it could possibly affect how and where he works, "…not a lot of people like tattoos and will judge a person when they see them, it just depends on the person." Eric Trevino, senior, has a similar experience. Waiting until he turned 18 for his first tattoo, Eric had his arm tattooed with a meaningful portion of the Psalm 23:4.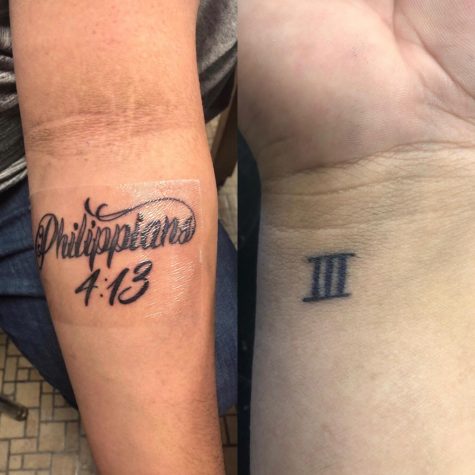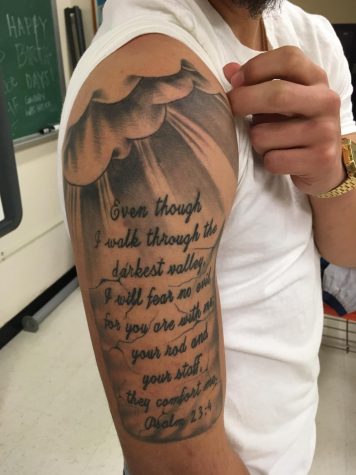 Another crucial part about getting a tattoo is thinking of the idea and placement for the tattoo. Tattoos can include religious scripture, a portrait or memento of a passed loved one, or even something as simple as a pre-made design off Pinterest. Ashley Figueroa, senior, honored her grandmother with a simple yet unique line on her wrist, her grandmother's last heartbeat.
Teenage tattoos look like they're not decreasing in popularity any time soon, which isn't entirely negative. What is negative though, is a super embarrassing tattoo done in a basement that you got when you were 16. The motto we should abide by? – "Think Before You Ink."
*although Stick N' Poke doesn't require a license in the state of Texas, it is considered illegal in other states and is not advised by holistic dermatologists (source : https://www.mindbodygreen.com/articles/are-handpoke-tattoos-safe)
займ на карту срочно без отказа займ денег онлайн на картубыстрый займ без отказамоментальный займ на банковский счет онлайн займ на карту мгновеннозайм с исправлением кизайм в омск
About the Writer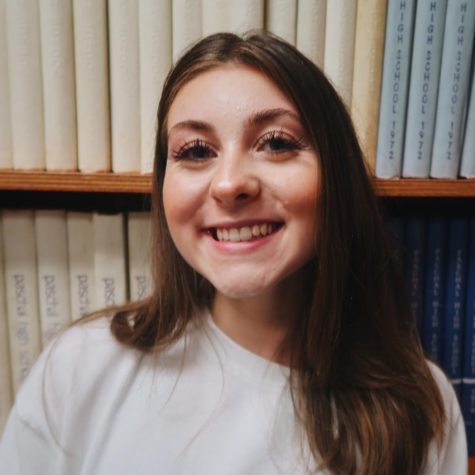 Gabby Martin, Opinion Editor
Gabby Martin is a Senior at Paschal, and this is her second year writing for the Pantherette. She enjoys being an outspoken liberal, music enthusiast,...