Historic Firsts in the Midterm Elections
FInd out some of the historic firsts in Texas and other states in the nation!
Hang on for a minute...we're trying to find some more stories you might like.
There were several historic firsts in the midterm elections.  Below are the important firsts that will go down in United States history.
Rashida Tlaib and Ilhan Omar- Rashida Tlaib and Ilhan Omar are the first Muslim women in Congress.  Tlaib, the daughter of Palestinian immigrants, ran unopposed to represent Michigan's 13th district. Omar, who came to the US after escaping the Somali Civil War at the age of 8, won the seat in Minnesota's 5th Congressional District.

Deb Haaland and Sharice Davids-Deb Haaland and Sharice Davids are the first Native American women in Congress.  Deb Haaland, a member of the Laguna Pueblo tribe, was elected to New Mexico's 1st Congressional District. Sharice Davids, a member of Ho-Chunk Nation, is also the first openly LGBT woman of color in Congress as well as a former mixed martial arts fighter.  Davids will represent Kansas's 3rd Congressional District in the US House of Representatives.

Alexandria Ocasio-Cortez and Abby Finkenauer- Ocasio-Cortez and Finkenauer are the youngest women to ever be elected to Congress.  Both are 29. Ocasio-Cortez will represent New York's 14th District (which covers parts of both the Bronx and Queens) and Finkenauer will represent Iowa's 99th District.

Ayana Presley- Ayana Presley will be Massachusetts' first black congresswoman.  

Jared Polis- Jared Polis was elected as the governor of Colorado on Tuesday.  He will be the first openly gay man to be elected as governor. Polis currently serves in Congress.

Veronica Escobar and Sylvia Garcia- Escobar and Garcia are Texas' first Latina Congresswomen.  Escobar will represent Texas' 16th Congressional District, which covers El Paso (and will replace Beto O'Rourke).  Garcia will represent Texas' 29th Congressional District (the greater part of Houston).

Marsha Blackburn- Blackburn, a Republican, is the first woman elected to Senate in Tennessee.  Blackburn plans on securing the border and lowering the taxes.

Jahana Hayes- Jahana Hayes is Connecticut's first black congresswoman.  Hayes became a mother at the age of 17 and was the National Teacher of the Year in 2016.  Hayes will represent 5th Congressional District of Connecticut.

Young Kim- Kim will be the first Korean-American woman in Congress.  Kim, a republican, will represent California's 39th district.

Kristi Noem- Republican Kristi Noem will be the first woman governor of South Dakota.   

Janet Mills- Janet Mills, who worked previously in the state House of Maine and served as the first woman state attorney general, will be the first woman governor of Maine.
About the Writer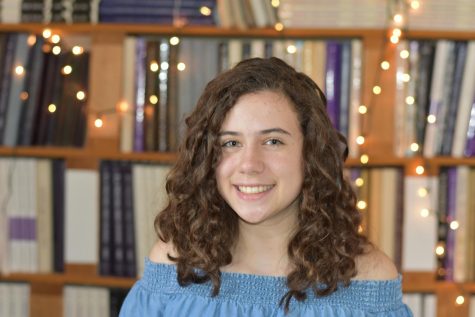 Mia Abbe, News Editor
Mia Abbe is a junior at Paschal, and this is her second year on the Pantherette Staff.  Mia also plays violin in the Paschal symphony orchestra. Outside...